Karnataka's drought hits textbook printing, students yet to get books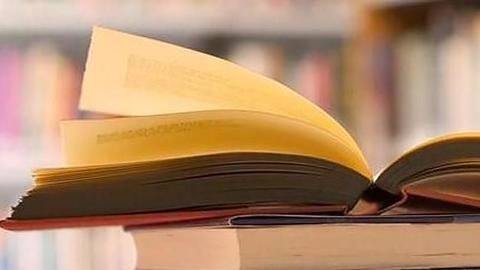 Karnataka's drought crisis has created a stir in the printing industry as well with many students yet to get textbooks.
According to primary and secondary education minister Tanveer Sait, the harsh summer and drought has caused severe shortage of water, which is an important component of paper production.
Keep reading for more from Bengaluru.
In context
Bengaluru News this Thursday!
Crime
ED files charge sheet in Kingfisher Airlines loan default case
The Enforcement Directorate (ED) filed a 57-page charge sheet in a special court in Mumbai that details the manner in which Rs. 900 crore IDBI bank loan was approved and subsequently diverted for money-laundering in violation of norms involving the now-defunct Kingfisher Airlines (KFA)
The charge sheet would add weight to the Indian government's extradition case against Mallya in the UK.
15 Jun 2017
Karnataka govt hospital denies stretcher to pregnant woman
In yet another incident of medical negligence, when Sujata who was in labour went to the Government Hospital in Karnataka's Bidar district, no one showed up with a stretcher.
The staffer asked her to go to a private hospital first as their operation theatre was closed.
Sujata's husband had to persuade them hard to let her undergo delivery.
Love Bengaluru news?
Stay updated with the latest happenings.
Notify Me
Health
Water contaminated in 29 out of 30 districts of Karnataka
According to the Comptroller and Auditor General (CAG), groundwater in 29 out of 30 districts in Karnataka is contaminated by pollutants.
Water contamination, is prevalent from coastal Karnataka to arid regions like Chitradurga, directly affecting 76 lakh people.
CAG also revealed that labs were understaffed and the existing ones are not adequately trained.
Education
Two techies transform the look of Mangaluru govt school library
Two techies Ashrith Shetty and Sukesh Poojary have renovated the library of a government school in Mangaluru in such a way that students have started coming in more than they used to.
The school authorities have introduced a library period which they didn't have earlier.
The duo got the sparse library furnished with colours, furniture and books. They even got the computers fixed.
Crime
Karnataka cops suspended for consuming alcohol on duty
Three cops have been suspended for allegedly consuming alcohol and partying in police station while on duty.
The incident happened on May 14, a month ago and came to light when a television channel showed visuals of three police officers drinking alcohol at the police station.
When the cops were subjected to questioning, they claimed to be consuming rasam, sambhar.