Karnataka sentences two journalists to one-year of prison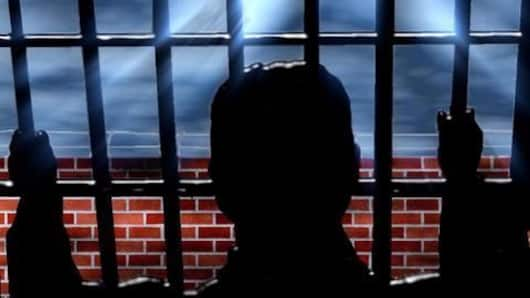 Karnataka Assembly sentenced two editors of Kannada tabloids to one year jail term and slapped them with a fine of Rs. 10,000 each for publishing defamatory articles against legislatures on Wednesday.
The two editors are Ravi Belagere of Hi Bangalore and Anil Raju of Yelahanka Voice.
They both have grounds to file an appeal and challenge the sentence.
Tap in for more from Bengaluru.
In context
Bengaluru News this Thursday!
Ramanagara
Karnataka: One-day-old baby run over by motorists
A few passers-by spotted the mutilated body of a baby in a gunny bag on the roadside in Ramanagara district and contacted the police on Wednesday.
According to police, motorists have run over the bag thinking it to be an animal resulting in body's complete mutilation.
The police said, "The only identifiable parts are its fingernails and the child was only one day old."
Entertainment
Karnataka CM to star as himself in the movie 'Summer Holidays'
Karnataka CM Siddaramaiah will be playing a cameo in 'Summer Holidays', which is a children's film.
Directed by Kavitha Lankesh, Siddaramaiah will be playing the character of CM and will appear in a scene in which the child actors go to meet him.
Siddaramaiah reportedly said, ''Kavitha Lankesh had requested me several times and I finally had to relent."
The film is bilingual.
Love Bengaluru news?
Stay updated with the latest happenings.
Notify Me
Agriculture
Karnataka govt waives crop loans of 22 lakh farmers
The Karnataka government waived crop loans of up to Rs. 50,000 availed by over 22 lakh farmers from cooperative banks.
This step comes as a relief to the farmers from the severe drought of 2016.
This will cost the state an estimated amount of Rs. 8,165crore.
Siddaramaiah also persuaded the Centre to waive crop loans borrowed by farmers from state-run and regional rural banks.
Crime
Bengaluru: Turkish currency amounting to Rs. 70crore seized from cop
The police entrapped a cop, who was allegedly trying to illegally convert Turkish currency worth over Rs. 70 crore into Indian currency, from Chitradurga. Three of his associates have also been held.
Police have recovered 78 notes, each with a face value of 5 lakh liras. One lira is equal to Rs. 18.
According to police, Nagaraj was possibly part of a hawala racket.