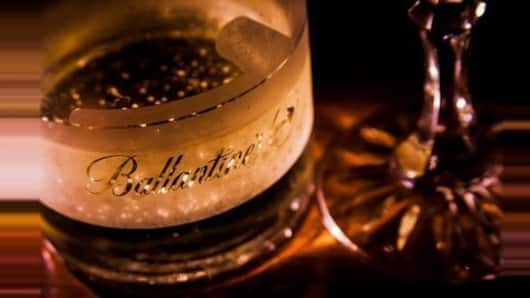 Bengaluru bars and pubs now have alcohol clearance sale
In order to get rid of liquor, bars and pubs now have "clearance sales" to recover the money spent on stock.
In the wake of SC's order of banning sale of liquor within 500m of a highway coming into effect from July 1, 741 bars and pubs face an undeclared prohibition as the 6 national-highways pass through Bengaluru.
Keep reading for more from Bengaluru.
Indian start-ups seek business opportunity with GST roll-out
Start-ups providing technology as well as software for implementation of GST are eyeing great opportunity in GST Suvidha Provider (GSP) scheme, which are government mandated platforms that can create their own GST return filing software on the GST Network (GSTN).
GSTN has selected 34 companies in its first phase. These firms are atleast three-year-old and have an annual turnover of atleast Rs. 10 crore.
Karnataka CM instructs home department to not arrest journalists
Aware of journalist Ravi Belagere's condition, Karnataka CM Siddaramaiah has directed the home department not to arrest him for now.
Siddaramaiah said,"Since Belagere is suffering from ailments and is receiving treatment in hospital, I have instructed the home department not to arrest him for now."
Belagere and Anil were sentenced to one-year jail by Karnataka Assembly for writing "defamatory articles" against a few MLAs.
Love Bengaluru news?
Stay updated with the latest happenings.
Yes, notify Me
Bengalureans lost nearly Rs. 2 crore in online job fraud
Online fraudsters are cashing in on the fear of job layoffs, especially in IT sector, and duping people of lakhs by providing fake offer letters, from firms like IBM, Wipro etc.
The Bengaluru cyber crime police has registered six cases of job fraud in June, taking the toll of such cases to 25 since March 25.
Scamsters have siphoned off nearly Rs. 2 crore.
Karnataka farmers earned 38% more than last year
Despite three consecutive spells of drought, Karnataka farmers earned 38% more in 2015-16 from sale of agri-commodities through e-commerce interface called Unified Market Platform (UMP).
The income is expected to double with many more markets to be covered under UMP in 2016-17.
An analysis of 20 commodities depicted price rise from 15% to 45% and increase in revenue for both the state and farmers.
Bengaluru woman stabbed thrice after she rejects man's advances
Bengaluru police arrested three men-Pramod, Kumar and Suresh-in connection with the attack on a woman last week after she rejected advances from Pramod. Another person is absconding.
According to police, Pramod and the woman called off their relationship about an year ago. In order to seek revenge, he paid Kumar to threaten the woman. Kumar paid the absconding person to do the job.