Karnataka: 11 civic corporations will soon have free Wi-Fi services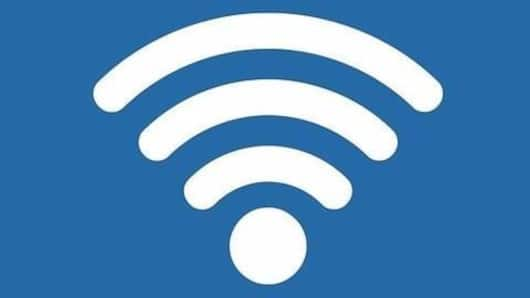 The Karnataka government is set to put in place a system that will provide free Wi-Fi service to 11 municipal corporation limits and 2,500 gram panchayats.
In a time period of three months, commuters in all municipal corporations of Karnataka will be able to access free Wi-Fi at bus stands, metro stations and prominent government offices.
Tap in for more from Bengaluru.
In context
Bengaluru News this Friday!
Law
Karnataka HC asks government if there is possibility of truce
The Karnataka High Court asked the state government to find an 'acceptable solution' in the case of the two journalists - Ravi Belagere and Anil Raj- who were sentenced to one-year jail term by the state assembly for writing 'defamatory' articles against a few MLAs.
Both the journalists had filed a petition challenging the jail term awarded by the assembly.
Crime
Bengaluru: Cops sniff out killer at crime scene
Police arrested Venkatesh, a resident of Ramasandra village, for killing 21-year-old Kavya when a sniffer dog started barking at him at the crime scene.
Venkatesh had himself contacted the cops as well as Kavya's mother and instead told them that the crime was committed by two bike-borne men.
Ironically, Venkatesh was sheltered by Kavya's parents after his father's death.
Love Bengaluru news?
Stay updated with the latest happenings.
Notify Me
Politics
Karnataka CM expresses disapproval on the imposition of Hindi language
Karnataka Chief Minister Siddaramaiah, who was in Delhi, said Karnataka would go on a protest with the Centre on the imposition of Hindi in non-Hindi speaking states.
While strongly disapproving the "imposition of Hindi signs" in Bengaluru's Namma metro, he said, "Metro is not a central government project. The major funding is by the state government."
Agriculture
Centre approves Rs. 795 crore drought relief to Karnataka
The Central government approved the Rs. 795.54 crore drought relief from the National Disaster Relief Fund (NDRF) to Karnataka farmers who lost their rabi crops in 2016 due to the drought.
Karnataka Agriculture Minister, Krishna Byre Gowda, while welcoming the approval, pressed for immediate release of funds so that the farmers can start preparations for kharif crop this year.
Politics
Karnataka CM's son may contest 2018 Assembly polls
With Karnataka Assembly polls scheduled for 2018, CM Siddaramaiah's son Dr Yathindra started campaigning on behalf of his father at Chamundeshwari constituency.
According to a Congress source, Siddaramaiah is likely to contest the polls from this constituency.
The same source also revealed that Dr Yathindra, who is perceived as Siddaramaiah's heir, will contest elections for the first time from the Varuna constituency.