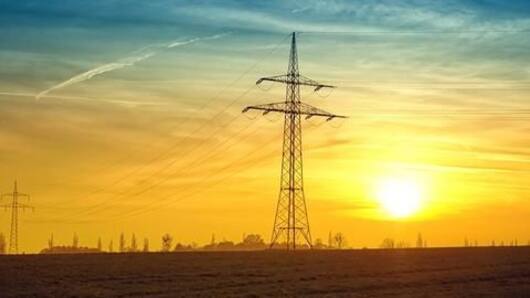 Uninterrupted power supply for Karnataka's 1,260 'model villages'
The Congress-led Karnataka government has proposed a scheme of providing 24X7 electricity supply to 1,260 villages in the next one year.
"We have decided to give these villages 24-hour electricity by declaring them model villages. We will see how it works before extending the scheme to other villages in the state," said Karnataka energy minister DK Shivakumar.
Tap in for more from Bengaluru.
Bar owners, employees protest against SC's highway liquor ban
Credits:
Owners and employees of bars and pubs in Bengaluru took to the streets in a protest march against Supreme Court's delay in denotification of national highways.
Following SC's order of banning sale of alcohol within 500m of highways, over 300 bars and pubs have already shutdown.
They want Karnataka government to amend the Excise Act and allow pubs and bars to function.
Bengaluru's traffic taking a toll on BMTC's bus staff
In the wake of Bengaluru's traffic clogged roads, BMTC's 10,217 employees, including drivers and conductors, have requested a transfer away from the IT capital.
The understaffed BMTC will allow transfers depending on availability of corresponding positions in other state transport corporations.
"Driving in such heavy traffic during the day is stressful. It takes a toll on our health," a bus driver said.
Love Bengaluru news?
Stay updated with the latest happenings.
Yes, notify Me
Karnataka: Drunk youth attempts to steal police bike
A drunk youth tried to run away with a cop's bike and service cap in Gandhi market in Hassan on Sunday evening.
He was caught on camera while attempting to flee. He was chased by the cop himself who finally caught hold of him.
The youth has been taken into custody. The charges to be framed against him are not yet decided.
Bengaluru heist: Police nab jewellery burglar within 12 hours
The burglar, who had taken off with 3 kg of gold from a jewellery shop by drilling a hole through shop's ceiling, was nabbed by police team from Kittur in Belagavi district, within 12 hours of the case getting registered.
This was made possible by an alert bus driver, whose bus was hoarded by burglar Mohammed Hussain, who informed the police.
Karnataka: 3 members of a family die from snake bite
Three persons belonging to the same family, including three-year-old Keerthana, were killed after being bit by a venomous snake in Chitradurga district's Hiriyuru.
Keerthana's mother Ranjitha also died due to snake bite. Ranjitha's uncle Madnappa, who was also bit by the snake, died in Hiriyuru hospital.
The villagers later killed the snake.