Bengaluru roads to be equipped with IoT-enabled solutions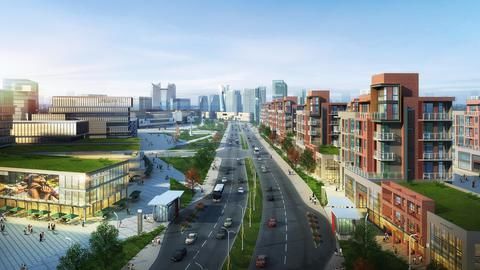 Bengaluru is all set to deploy IoT-enabled solutions on atleast 7km of roads in the central business district area and develop them as 'Smart SURE' roads under Smart Cities Mission.
The roads identified for this plan include MG Road, Brigade Road and Commercial Street. These roads will be equipped with Wi-Fi connectivity, 35 e-toilets connected to telecom towers.
Tap in for more from Bengaluru!
In context
What's up with Bengaluru this Monday!
Civic news
Old Madras Road emerges as Bengaluru's deadliest stretch
According to a study done by city traffic police, the 7km stretch of Old Madras Road in KR Puram has topped the list of 17 black spots road- stretches where a large number of accidents take place.
The death toll recorded was the highest (54) and number of accidents was also the highest which stands at 208 between 2014 and 2016.
Crime
Woman claims harassment for dowry by husband, in-laws
29-year-old woman filed a police complaint against her husband Badrinath claiming that he harassed her for dowry.
She has also claimed harassment for a dowry payment of Rs. 6 lakh by her in-laws.
"My mother-in-law asked my husband not to have sex with me. She threatened him that we would produce a mentally ill child saying that I was not healthy," she alleged.
Love Bengaluru news?
Stay updated with the latest happenings.
Notify Me
Bundle of Joy
Karnataka: Woman delivers a baby in public toilet
Seven-months pregnant Nirmala Siddhesh Hadapad, who was on her way to Kandagal village along with her mother, delivered a premature baby boy in a bus stand toilet in Ilktal town of Hugund district.
She had gone to washroom to answer nature's call when she suddenly went into labour.
She was hospitalized soon after. The doctor said that both of them are being looked after.
Politics
River dispute: Karnataka ready for talks with Goa and Maharashtra
In order to find an out-of-court solution, Karnataka government reached out to governments of Goa and Maharashtra to hold talks and reach a consensus over Mahadayi river dispute.
Karnataka Water Resources Minister M B Patil said that CM Siddaramaiah wrote to his Goa counterpart Manohar Parrikar asking him to come for a joint meeting with Maharashtra CM Devendra Fadnavis to resolve the water dispute.
Innovation
Bengaluru boy tests drones developed by scientists on NAL grounds
Bengaluru based BSc student Rohit Dey spends his weekends testing unmanned aerial vehicles (or drones) developed by state-run institution on National Aerospace Laboratories (NAL) grounds.
"Being associated with NAL gives me a high. I not only get to test the drones but also troubleshoot and understand the technology," Dey said.
Dey is called regularly by scientists and calls himself NAL's unofficial drone test pilot.