Bengaluru
After J&K, Karnataka demands for a flag of its own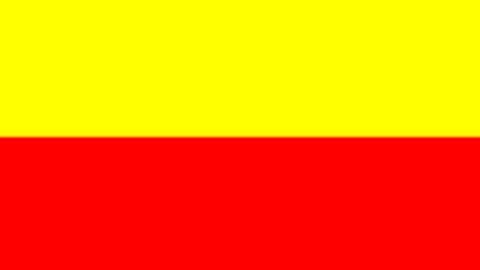 Ahead of 2018 Assembly polls, Congress-led Karnataka government formed a nine member committee to design a 'state' flag.
The committee will submit a report on giving legal sanctity to the flag.
If the flag does come into being, Karnataka will become India's second state to have its own flag, first being Jammu & Kashmir.
Tap in for more from in and around Bengaluru.
In context:
What's up with Bengaluru this Tuesday!
18 Jul 2017

After J&K, Karnataka demands for a flag of its own
Politics

Sasikala loses VIP treatment, being treated like other inmates
After reports of her enjoying VIP treatment in Central Jail, Parappana Agrahara caused an uproar, AIADMK leader VK Sasikala was confined to the common comforts just like other prisoners.
She is now given lemon rice and tea, like other inmates. Idlis or dosas are no longer cooked especially for her like.
In addition, TV connection has also been disconnected for everyone including her.
Love Bengaluru news?


Stay updated with the latest happenings.
Language row

Name boards on roads, shopping malls should be in Kannada
The Kannada Development Authority (KDA) gave a directive to Bruhat Bengaluru Mahanagara Palike asking for name boards of all shopping malls and commercial establishments to be written in Kannada.
KDA has set a 15-day deadline for BBMP to raise awareness about it.
In a review meeting on implementation of Kannada, KDA Chairman that 60% of any name board should be in Kannada.
Government's stand

'DG and DIG flouted rules by talking to media'
After uproars over sudden transfer of prison officials, DIG D Roopa Moudgil and DG Satyanarayana Rao, Karnataka government released a statement justifying its actions.
As per the statement, both officials have violated service rules by approaching the media when a high level probe had been launched.
While Rao has been asked to go on leave, Roopa was transferred to traffic and road safety department.
Monsoon

Karnataka Water Minister: Water situation worse than 2016
Despite IMD predicting a normal monsoon for the country, Karnataka water crisis seem to have worsened as compared to 2016.
"The total storage in four reservoirs of Cauvery basin stood at 57.89 tmcft this date last year. However, today, the combined storage level stands at 26 tmcft, less than half compared to last year," Karnataka Water Resources Minister MB Patil.
Patil added that drinking water supply to Bengaluru will first be ensured before releasing any water for agriculture.