Bengaluru: Conman arrested for duping college students with fake job-offers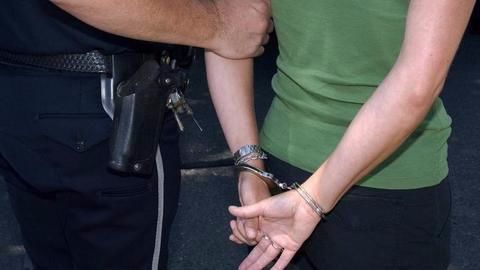 32-year-old Ganesh was arrested in Bengaluru for tricking 45 students of a college in Kodagu district by posing as a fake hiring agent and giving fake job offers from IT majors.
Police said Ganesh took Rs. 10,000 from each of them as fees.
On finding about it, college principal filed police complaint against Ganesh for misleading the students.
Tap in for more from Bengaluru.
In context
Bengaluru News this Thursday!
Tuberculosis
837 fresh TB cases in 11 districts within a week
According to an ongoing Active Case Finding initiative, 837 new cases of Tuberculosis were recorded within a week in 11 districts of Karnataka from July 17 this year.
"According to an analysis of quarterly figures from all government hospitals, weekly per district average of TB cases is 20-25," an official said.
Belagavi district recorded 218 TB cases (highest) while Bengaluru city stands at 52.
Controversy
Bengaluru: DIG D Roopa served with a legal notice
DIG D Roopa was served with legal notice by former DGP (Prisons) G Sathyanarayan Rao, asking for D Roopa's apology. She has been given three days time.
The notice also warned her of Rs. 50 crore defamation suit if she didn't apologize.
D Roopa had submitted a report claiming that VIP treatment was being given to AIADMK leader VK Sasikala at Parappana Agrahara Prison.
Love Bengaluru news?
Stay updated with the latest happenings.
Notify Me
Innovation
Accenture establishes innovation hub in Bengaluru
$33-billion IT consulting and outsourcing company Accenture established a first of-its-kind innovation hub in Bengaluru.
The facility employs 4,000 people and is equipped with digital tools like artificial intelligence, blockchain, automation and cloud.
"We set it up in Bengaluru because this is where we see maximum number of client visits in Accenture's global operations," Mohan Sekhar, senior managing director of Accenture Technology services said.
Man-animal conflict
Youth gets trampled to death by an elephant
27-year-old Abhilash, who allegedly illegally entered the Bannerghatta Biological Park in Bengaluru, was trampled to death by an elephant while trying to take a selfie with the elephant.
Abhilash along with his friends had consumed alcohol before entering the enclosure. His friends fled when they saw Abhilash getting attacked.
Police registered a case of unnatural death. The investigation is going on.