Bengaluru court sentences man to life imprisonment for killing wife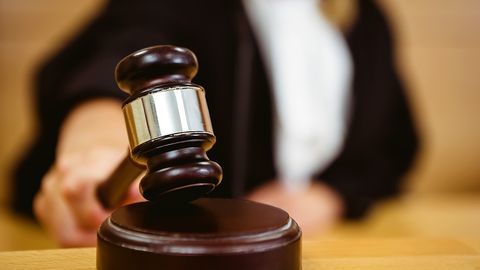 A Bengaluru court convicted Satish Kumar Gupta, former HR manager with Infosys, for murdering his wife Priyanka Gupta and destroying evidence seven years ago.
He has been sentenced to life in prison. He was also slapped with Rs. 25,000 fine.
Satish had strangled Priyanka and slit her throat as she often reportedly ill-treated Satish's parents.
Tap in for more from Bengaluru.
In context
Bengaluru News this Weekend!
Ejipura
4 years on,EWS slum-dwellers waiting to get a home
EWS quarters, demolished by BBMP in 2013, had rendered several people homeless who are still waiting to be allotted homes.
According to a survey, all those people now dwell on streets.
"The slum land should belong to people living in slum and not for a commercial project. What we are facing now is modern-day slavery which is against the Constitution," a survey official said.
Civic news
Bengalureans file 10,000 objections against new draft zoning regulations
Bengalureans filed 10,000 objections against the new draft zoning regulations that allow commercialization of residential areas.
According to the regulations, commercial and industrial setups can be established in residential areas where road width is 30 feet and less.
This provision has become a cause of concern for citizens as it will also raise pollution levels and put safety of children, elderly citizens at risk.
Love Bengaluru news?
Stay updated with the latest happenings.
Notify Me
COMEDK
With 2000 vacant seats, COMEDK announces extended round two counselling
With 2000 seats still remaining vacant after second round of counselling, COMEDK will now be holding second extended round of counselling and finish up the process by July 31.
Candidates who are allowed to participate include those who have not been allotted a seat yet despite participating and those who did not accept the seat despite being allotted one in round two.
Yelahanka
Bengaluru: Two dead after cab rams truck at KIA expressway
Two men were crushed to death when their car rammed a truck parked on KIA expressway in Yelahanka.
Police suspect that truck driver had not turned on the indicators or parking lights.
The deceased have been identified as Umesh Kumar Mishra, who worked at the KIA airport, and Girish Kumar, a cab driver.
Umesh had booked Girish's cab to go to airport for work.