After Jio's feature phone, Airtel to launch 4G smartphone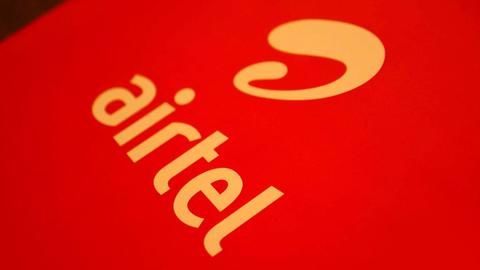 The launch of Reliance Jio has unleashed a raging battle in the telecom industry. The release of JioPhone further took it up a notch.
Airtel is now preparing to counter Jio's latest offering. And for the purpose, it is soon bringing to the market a 4G smartphone priced around Rs. 2,500.
What's more, it will come with bundled data and talktime offers.
In context
Airtel's new Android smartphone at Rs. 2,500
Pros
How is Airtel's to-be-launched phone better than Jio?
Airtel's smartphone will have a bigger screen, better battery and camera than Jio's feature phone.
It will let users access a wide range of apps through Play Store, a facility not available on Jio's feature phone.
According to senior analyst Faisal Kawoosa, "(Airtel's smartphone) could be democratic because (JioPhone) is closed loop (with operator Jio), while the Android smartphone leaves the choice on users."
Challenges
Will it be smooth sailing for Airtel?
"Airtel (can) disrupt the market because there isn't a 4G smartphone with good specs at Rs 2,500," says Tarun Pathak of Counterpoint Research.
But difficulties lie ahead. "Having good quality screen, battery, and high-speed processor at Rs 2,500 is a challenge," says senior analyst Navkendar Singh.
"Also, they're expecting feature phone users who presently spend around Rs. 1,000-1,500 to spend extra money," he added.
Love Business news?
Stay updated with the latest happenings.
Notify Me
Options
Could Airtel make the deal even more lucrative?
An industry insider believes Airtel would do better by basing its smartphone on Android Go rather than Android- it's a version of the OS announced in May, designed specifically for low-data-connectivity regions and lower-end smartphones.
Pathak says the move will produce an additional revenue source for Airtel due to consumption of data.
It could generate more sales without having to manage supply of smartphones.
11 Sep 2017
Airtel's Rs. 2,500 smartphone to be launched around Diwali: Sources
According to sources, Airtel will launch its new 4G smartphone, priced Rs. 2,500-2,700, around Diwali.
The dual-SIM Android handset will reportedly come with a 4-inch display, 1GB RAM, dual camera and VoLTE calling.
Airtel is currently in talks with various handset manufacturers. There's no clarity on when it will be available for booking though.
Deliveries of JioPhone are expected to start from September 21.
Competition
Meanwhile, what's Airtel's rivals doing?
Sources say Jio could launch more models for its 4G feature phone at low prices, but if it wants to stay in the race, it has to do something fast.
Idea announced last month it is working with manufacturers on a solution to bring down the cost of phones.
It said unlike Jio, Idea would let users choose their operators as well as apps.