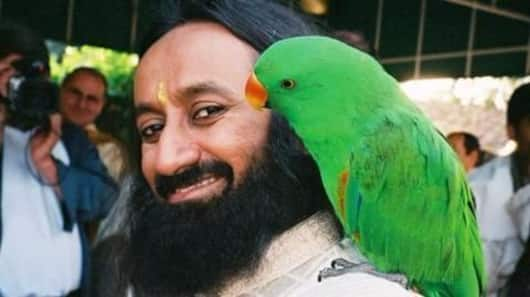 Sri Sri Ravi Shankar will sell you toothpastes now
They know that the world is full of "moh" and everything in it is purely "maya" but here they are giving businesses a run for their "money".
Baba Ramdev is already here and another Baba is following suit. Founder of the Art of Living Foundation, Sri Sri Ravi Shankar is here with big plans to shake-up India's business scene.
Here's more about it.
Nirvana, while brushing your teeth
Spiritual guru Sri Sri Ravi Shankar, who has been honored with India's second-highest civilian award plans on opening about 1,000 retail stores.
Noticing the increasing demand for herbal products and Baba Ramdev-led Patanjali's success, these stores would sell ayurvedic toothpastes, soaps, detergents, ghee and some more to topple big MNCs.
He will also launch clinics and treatment centers just like Baba Ramdev has.
Big plans are being carried out
Chief executive of Sri Sri Ayurveda (SSA) Trust Tej Katpitia said, "People have now accepted ayurvedic products in their daily lives, and we believe our brand offerings are different compared to those of existing players."
The establishment's FMCG wing will open 'Sri Sri Tattva' branded stores and sell these daily use products. This is, however, not the first business outing of the company.
Love Business news?
Stay updated with the latest happenings.
Yes, notify Me
This is not Baba's first rodeo
Since 2003, Sri Sri Ravi Shankar's firm has been selling health drinks, soaps, fragrances and spices via modern retail stores and online channels.
This new foray weighs heavily on food and home categories, one of the most lucrative sectors in India.
The firm now has an expanded portfolio of 300 products, which it'll be producing in-house, thanks to its three manufacturing units in India.
Conquer with love and quality
Baba Ramdev has been ruling the FMCG market, banking on desi products. Will there be a tussle in the near future, when the two Babas' firms fight for market share?
Not really. SSA is well aware that it is a burgeoning market with a lot of leg room. "We don't intend to compete with any player and instead grow the ayurveda market," said Katpitia.
Mixed feelings on that
It takes time to adjust, but we've grown fond of the affable Baba telling us to buy products instead of celebrities.
So, when can we see the other Baba doing the same? Disappointing as it may be, Sri Sri will not be the face for his products.
What will make us buy these products then? "Brand quality and product benefits will drive sales."