Business
Battle for traffic: Mobile ad fraud rising alarmingly in India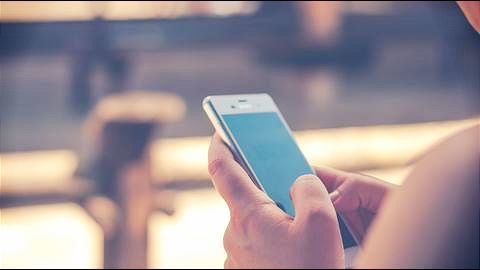 Advertising fraud, especially on mobiles, is a huge global issue that costs marketers several billions of dollars.
Mobile platform company TUNE stated global marketers lost over $7bn to such fraud in 2016; they are estimated to lose over $16bn this year.
In India, mobile ad fraud is 2.4 times higher than the global average while mobile app install fraud is 1.7 times more.
In context:
Global marketers losing billions due to ad fraud
What is advertising fraud?

Advertising fraud is a

scam

in which individuals or groups (scammers) fool advertisers, marketers, publishers or supply partners into paying for fake leads, fake traffic, or ineffective and misrepresented ad placement. The primary objective of the fraudsters is to steal marketers' advertising

budget

.
24 Aug 2017

Battle for traffic: Mobile ad fraud rising alarmingly in India
Love Business news?


Stay updated with the latest happenings.
TUNE on mobile ad fraud in India

TUNE said: "Global mobile ad fraud averages (are) just over 15%. Checking ad networks with significant

business

in India shows that ad fraud in the Indian subcontinent is much higher: 31.9%," It added after subtracting ad networks from India, global ad fraud dipped to 13.6%.
Mobile Apps

India ranks tenth in mobile app install fraud
The rate of mobile app installs fraud (fake users on fake devices/false claims by fraudsters) in India is one of the highest in the world.
About 16.2% of the sampled 100 million installs in India between Jan-May'17 were fake.
MobiKwik's Head of Growth & Marketing, Daman Soni, said he sensed a surge in fraud when he "initiated queries around click to install times."
The highest and the lowest fraud mobile app install rates

The report states that Guatemala has the highest rate of mobile app install fraud; 23.65% of the installs were fraudulent in nearly 500,000 installs. The lowest rate was recorded in

Poland

where only 1.57% fraud installs were found in over 9200,000 installs.
Ad spends

Indian digital Marketers fall prey to fraudsters
TUNE noted that India is one of the most active countries for mobile app installs.
So, Indian mobile advertisers and marketers lose a significant part of their marketing spends to fraudsters.
Indian digital ad spends are estimated to increase to $1.2bn in 2017, most of which are expected to be on mobile.
However, TUNE says $350mn of it would be handed to scammers.
Love Business news?


Stay updated with the latest happenings.
The Problem

The problem is not just about India
The report noted the problem is not confined to India but almost every country in the world because "the mobile advertising ecosystem is extremely complex, obscure and layered."
Ad networks usually re-broker ad traffic to other networks or sub-publishers.
The way how ad networks work with each other and also with publishers creates cracks for scammers to find and exploit as sub-publishers and re-brokers.