BMW and Jaguar announce their electric car plans for 2020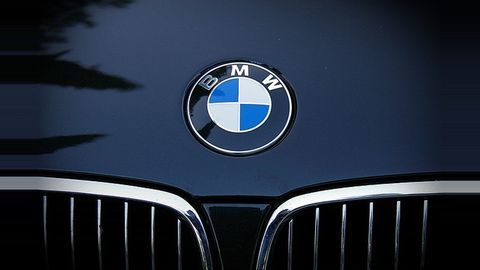 For automakers going electric is now a necessity, as diesel cars will soon get completely banned.
German automaker BMW announced that it aims to mass produce electric cars by 2020 and would have 12 e-car models by 2025.
The same day, Britain's biggest carmaker Jaguar Land Rover said that all its cars will have an electric or hybrid version available from 2020.
Here's more.
In context
BMW and JLR ramp up their EV initiatives
BMW
BMW will increase the share of electrified car models
BMW Chief Executive Harald Krueger said that its new electric cars will have a range of up to 700 kilometers (435 miles).
Moreover, the firm will increase the share of electrified models across all its brands and model series including the Rolls-Royce brand and BMW M vehicles.
The company will also unveil a new four-door electric car at The Frankfurt motor show next week.
JLR
JLR will offer electric versions of its entire line-up
Jaguar Land Rover, owned by Tata Motors, in 2016 unveiled its first e-vehicle.
Earlier it had plans to launch electric versions of half its lineup by 2020. Gauging the increasing demand it'll now ramp up production and offer electric versions of its entire lineup within the same period.
CEO Ralf Speth said JLR will be "embracing fully electric, plug-in hybrid, and mild hybrid vehicles."
Love Business news?
Stay updated with the latest happenings.
Notify Me
Gadkari
Meanwhile, in India Gadkari warns carmakers
Union Minister Nitin Gadkari recently rapped carmakers, producing traditional fuel vehicles.
He said, "We should move towards alternative fuel... I am going to do this, whether you like it or not. And I am not going to ask you. I will bulldoze it. For pollution, for imports, my ideas are crystal clear... The government has a crystal-clear policy to reduce imports and curb pollution."