RBI: Repo rate remains unchanged at 6%; GVA growth-estimate slashed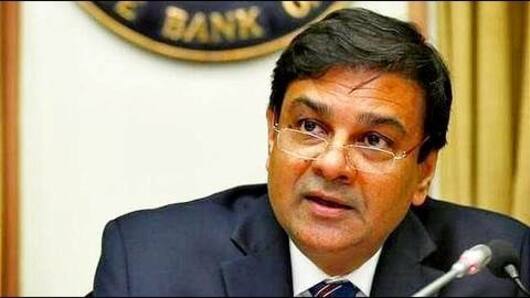 Urjit Patel-led six-member Monetary Policy Committee (MPC) of Reserve Bank of India has kept the repo rate unchanged at 6% as per expectations.
The cash reserve ratio (CRR) was left untouched at 4%. However, the statutory liquidity ratio (SLR) was cut by 50 basis points to 19.5%.
RBI lowered its GVA (gross value added) growth forecast for 2017-18 to 6.7% from 7.3%.
Read more!
In context
Reserve Bank of India's monetary policy review
What is a repo rate?
Repo rate is referred to the rate used by the RBI to lend money to commercial banks whenever there arises a shortage in funds. The repo rate is also used to control inflation in the country, where the RBI increases the rate to lower inflation.
Decision
Policy decision voted 5:1 in RBI's MPC
The decision to keep the repurchase rate by the central bank's six-member MPC was not unanimous.
Chetan Ghate, Pami Dua, Michael Debabrata Patra, Viral V Acharya, and Urjit Patel of the committee voted in favor of the monetary policy decision.
However, Ravindra Dholakia, an external member of the panel, favored the lowering of rates by at least 25 basis points.
Love Business news?
Stay updated with the latest happenings.
Notify Me
The central bank's policy statement
RBI stated: "The decision of the MPC is consistent with a neutral stance of monetary policy in consonance with the objective of achieving the medium-term target for consumer price index (CPI) inflation of 4% within a band of 2% while supporting growth."
Lending Rates
Bank home loan rates unlikely to be lowered
As RBI rates remain unchanged, banks aren't expected to lower their loan rates. So, it is best for borrowers to opt for festive loan offers.
The average home loan interest rate is 8.5% after several banks reduced the MCLR (marginal cost of funds based lending rate) last month.
However, some say banks may lower lending rates to increase the number of home loan takers.
Economic Activity
GVA growth decelerated in first quarter: RBI
RBI said since the last MPC meeting in August, global economic activity has strengthened. It added the recent hurricanes could impact the activity.
In India, real GVA growth slowed in Q1 2017-18, partly cushioned by the Centre's extensive frontloading of expenditure.
The GVA growth in agriculture and allied activities decreased quarter-on-quarter, which partly reflected the slowing growth of livestock products, forestry, and fisheries.
Other Factors
GST implementation appears to have had an adverse impact: RBI
RBI stated there are certain factors imparting upside risks to the baseline inflation trajectory.
It added the advance estimates of the foodgrain production in Kharif season are setbacks, imparting a downside to the outlook.
It appears that GST implementation so far had a negative impact as it rendered manufacturing sector's prospects uncertain in the short term, according to the central bank.
India
Growth estimates downgraded multiple times
New set of problems is worrying RBI now, including the rising inflation, the shaken economy, Foreign Institutional Investors (FIIs) fleeing the country, and the tumbling rupee.
After demonetization, in Nov'16, the rupee reached a low of 68.86 to the dollar. It, however, bounced to 64-66 but slipped again in September.
Meanwhile, GDP growth downgraded to 5.7% in June quarter from 7.3% in Sep'16 quarter.