Linking Aadhaar to bank account is mandatory, RBI clarifies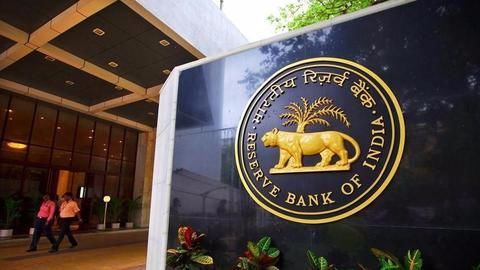 Hours ago, media reports emerged that RBI had denied instructing banks to mandatorily link Aadhaar to accounts.
In response to an RTI query, it also said it hadn't yet sought the SC's permission for the same.
However, RBI has now clarified Aadhaar-bank account linking is mandatory under the Prevention of Money-Laundering (Maintenance of Records).
Banks don't need instructions to implement them, it said.
In context
Mandatory to link Aadhaar with bank account: RBI
The statement from the RBI
"The Reserve Bank clarifies that, in applicable cases, linkage of Aadhaar number to bank account is mandatory… These Rules have statutory force and, as such, banks have to implement them without awaiting further instructions."
Rules
What do the current rules stipulate about Aadhaar in banking?
Present rules mandate Aadhaar while opening new bank accounts. This was enforced on a directive by the finance ministry.
The deadline for linking Aadhaar with accounts is December 31, the government has said.
Despite an ongoing case in the SC, it is likely the order will be implemented. However, like in case of opening new accounts, 'small accounts' might get relief in linking too.
Love Business news?
Stay updated with the latest happenings.
Notify Me
What are small accounts?
A small account is a savings account where the aggregate of credits in a financial year is less than Rs. 1L; the monthly aggregate of withdrawals and transfers is less than Rs. 10,000; and the balance at any time is less than Rs. 50,000.
Status
How can you check if Aadhaar is linked to bank?
Visit the Aadhaar website at www.uidai.gov.in and click on 'Check Aadhaar & Bank Account Linking Status'.
Enter your Aadhaar number and security code and verify the OTP, then 'login' to check status.
Alternatively, if your mobile number is linked to Aadhaar, you could check the status by dialing *99*99*1# , then your Aadhaar number.
However, only the last account linked will be shown.
IBA
Same day as IBA protested UIDAI's instructions
This comes on the same day the Indian Banks' Association wrote to the RBI, IT Ministry and finance ministry questioning whether the UIDAI has the power to issue directives to banks under the Aadhaar Act.
The UIDAI has strictly asked banks to set up enrolment centres at their branches, and to do the job themselves without bringing in private operators.