Alphabet, Amazon, Microsoft financial results: Everything you need to know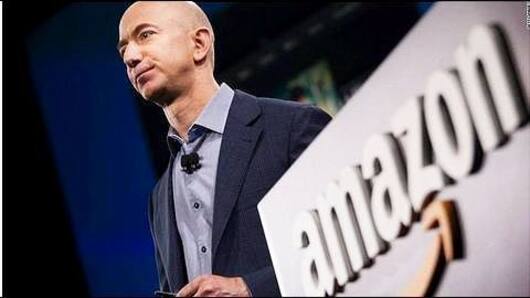 Tech giants Amazon, Google's parent Alphabet, and Microsoft have reported their third-quarter earnings.
Based on the results, it looks like the biggest companies in the tech-sector had a good quarter.
Amazon and Alphabet witnessed a massive surge in their sales between July and September.
World's largest e-commerce platform, Amazon's sales increased 34% to $43.7bn revenue, while Alphabet's sales jumped 24% to $27.8bn.
Know more!
In context
Biggest tech companies post third quarter earnings
Alphabet CFO Ruth Porat delighted with company's performance
CFO Ruth Porat said: "We had a terrific quarter, with revenues up 24% year on year, reflecting strength across Google and Other Bets. Our momentum is a result of investments over many years in fantastic people, products, and partnerships."
Alphabet
Alphabet's Other Bets unit finally sees fall in losses
Alphabet's profits in July-September quarter increased to $7.8bn from $5.6bn in the same period last year.
Google continues to generate majority of Alphabet's revenue and earnings, while its "Other Bets" group, including Waymo self-driving cars and Project Loon (WiFi-enabled weather-balloon business), also saw an increase in revenue to $302mn compared to 2016's $197mn.
Google Chief Sundar Pichai said YouTube witnessed a phenomenal growth.
Love Business news?
Stay updated with the latest happenings.
Notify Me
Amazon
Amazon profits almost flat; spends more on tech-gadgets, streaming services
Though Amazon witnessed a massive sales growth, its profits for the quarter weren't high as expected. Gains were up to $256mn from $252mn last year.
Its recently-acquired Whole Foods business brought $1.3bn of Amazon's total $43.7bn revenue.
Sales in the international business were up 29% partly due to its "Prime Day" surge. However, the Prime unit still runs at an operating loss.
Bezos attributes sales surge to demand for AI devices
Amazon CEO Jeff Bezos said: "In the last month alone, we've launched five new Alexa-enabled devices, introduced Alexa in India, announced integration with BMW, surpassed 25,000 skills, integrated Alexa with Sonos speakers, taught Alexa to distinguish between two voices and more."
Amazon India
Amazon losses grow as company plows money into India
Amazon's losses in the international business continued to rise even in the third-quarter, majority of which is due to the firm's aggressive push in India, as it tries to take on its closest rival, the homegrown Flipkart.
Its international losses increased to $936mn in July-September, compared to $541mn in the same period in 2016.
Despite the losses, India remains to be Amazon's primary focus.
Microsoft
Microsoft's cloud-based Azure contributes to company's growth
In the third quarter, tech giant Microsoft earned $24.5bn revenue - a 12% Year-on-Year increase.
Its profits rose 16% to $6.6bn. Demand for Microsoft's cloud-computing products contributed to this growth.
Its intelligent cloud division reported $6.9bn revenue, up 14% YoY, while productivity and business processes unit posted $8.2bn revenue, up 28%.
Microsoft EVP-CFO, Amy Hood, called it a "strong start" to the year.
Intel's third-quarter earnings
California-based world's biggest chip making company, Intel, also reported a rise in its profits and revenue for the last three months. The American tech giant's revenue jumped 2% to $16.1bn, while the net income increased 34% to $4.52bn.