India breaks into top-100 in World Bank's "Doing Business" report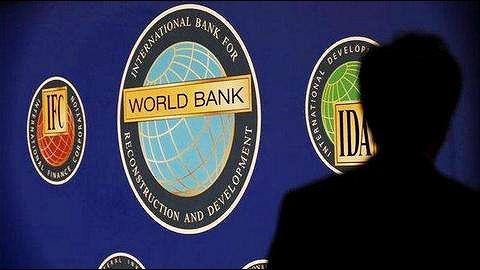 The World Bank's "Doing Business 2018: Reforming to Create Jobs" report has been released, and India stunned the world by jumping 30 places on the index, which ranked India 100 out of 190 countries.
On India's ranking, Finance Minister Arun Jaitley said it was the "highest jump any country has ever made."
He added the initiated reforms have made doing business easier.
Read more!
In context
India's ranking in World Bank's Doing Business index
World Bank's Annette Dixon on India's ranking
It's highest amount of improvement across region& world.India has jumped 30 places in its ranking compared to other countries-VP, World Bank pic.twitter.com/ZsdUF41BLG

— ANI (@ANI) October 31, 2017
Report
PM Modi envisions India in top 50: Jaitley
The World Bank noted, "India is one country which has been undertaking structural reforms."
Arun Jaitley said if India continues to work on the areas it lags behind, it has the potential to break into the top 50, as envisioned by PM Narendra Modi.
Commerce Minister Suresh Prabhu said PM Modi is committed to bringing a transformative change in the Indian economic landscape.
Love Business news?
Stay updated with the latest happenings.
Notify Me
Rankings
Different areas of doing business and India's rankings
Addressing the media, Jaitley said India jumped 33 places to 103rd rank in resolving insolvency as per the report.
The most significant improvement was, however, seen in the "ease of paying taxes" area. India moved up 53 ranks to 119th place.
However, he said the country lags in building construction permits and requested the states to expedite municipal licenses.
Critera
Trying to improve every area, says Jaitley
Jaitley said the government is working to improve the criteria associated with the ease of doing business in the country.
Adding that bringing reforms is a continuous process, he said there are 3-4 areas where India ranked low. He said they are concerned with hard data.
Overall, India has taken a giant leap in the ease of doing business, according to World Bank.
Business Destination
Work in progress in 'starting a business' area: Jaitley
Jaitley said India should be the global business destination, irrespective of FDI.
He stated policies to ease the process of "starting a business" are in progress and would be effective in a few months.
The Finance Minister said setting up of new businesses and other economic activities would positively impact the job sector, adding the latest report would also boost employment in India.
Jaitley on failure of start-ups
When asked why several Indian start-ups have failed over the past three years, Jaitley said no country in the world has start-ups that are 100% successful. He added the failure or success of any start-up also depends on the idea that drives it.