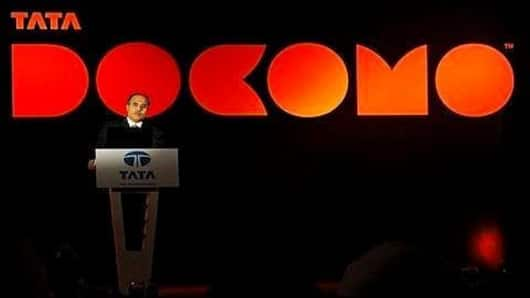 Tata pays $1.2bn penalty to Japan's NTT-DoCoMo, ending 3-year dispute
Settling its three-year-long dispute with NTT DoCoMo, Tata Sons has paid $1.2bn (144.9bn Yen) to the Japanese telco to put an end to the bitter feud over their Indian telecom joint venture, Tata DoCoMo.
NTT DoCoMo confirmed the receipt of the amount and also the transfer of its Tata Teleservices shares to Tata Sons and other designated Tata companies.
Know all about the dispute!
Chairman Chandrasekaran sped up resolution of dispute
Tata Sons's dispute settlement with the Japanese telco comes only ten months after N Chandrasekaran took over as the conglomerate's Chairman.
The handling of the Tata DoCoMo dispute was also a major issue between Ratan Tata and the ousted Tata Sons Chairman Cyrus Mistry.
Also, the development follows the sale of Tata Group's consumer mobile business, Tata Teleservices, to Bharti Airtel.
NTT DoCoMo's statement on its website
NTT DoCoMo said it "has received from Tata Sons payment of the award amount in accordance with the High Court of Delhi's decision regarding DOCOMO's stake in Tata Teleservices Limited." It received 144.9 billion Yen, pertaining to the arbitration award, including interest and other costs.
Love Business news?
Stay updated with the latest happenings.
Yes, notify Me
How did it all begin?
NTT DoCoMo acquired 26.5% stake in Tata Teleservices for Rs. 12,740cr at Rs. 117/share in Nov'09.
This was done as per a 2008 understanding that if DoCoMo exits the Joint Venture within five years, Tata will pay DoCoMo 50% of the acquisition-price.
Tata and DoCoMo were entangled in the legal dispute since 2014 when the latter decided to sell its stake in Tata Teleservices.
Tata offers less than half of the agreed amount
Credits:
Tata-DoCoMo was struggling with low subscriber growth. So, DoCoMo decided to exit the JV in Apr'14 and sought Rs. 7,200cr (Rs. 58/share) from Tata, according to their agreement.
However, Tata offered only Rs. 23.34/share as Reserve Bank of India's guidelines state that an international company can exit its investment at a valuation "not exceeding that arrived at on the basis of return on equity."
NTT DoCoMo insists on Rs. 58/share valuation
As per RBI's rules, Tata offered to buy out NTT DoCoMo's stake in Tata Teleservices at Rs. 23.34/per share, the fair market value.
However, the Japanese telco objected and approached the London Court of International Arbitration (LCIA) seeking a valuation of Rs. 58/share in Jan'15.
In 2016, the LCIA ruled in favor of NTT DoCoMo and granted a compensation award of $1.17bn compensation.
Reached agreement with NTT DoCoMo, announces Tata
The Tata Group had been struggling to come up with a solution. However, after Chandrasekaran's appointment as Chairman in Feb'17, Tata Sons reached an agreement with the Japanese telecom major "on a joint approach to enable enforcement" of the compensation awarded by the international court.
But, RBI objected to the transfer of amount by Tata, which was, however, rejected by the Delhi HC.
Tata's exit from Indian consumer mobile market
Last month, Tata announced its struggling consumer mobile business would merge with India's largest telco Bharti Airtel.
Airtel will acquire Tata Teleservices it in a "no-debt, no-cash" deal; it will neither pay any cash to Tata nor take over any of its telecom arm's Rs. 40,000cr debt.
Industry analysts say the payment to NTT DoCoMo would facilitate the closure of the Tata-Airtel deal.