Apple shares hit record-highs, set to become first trillion-dollar company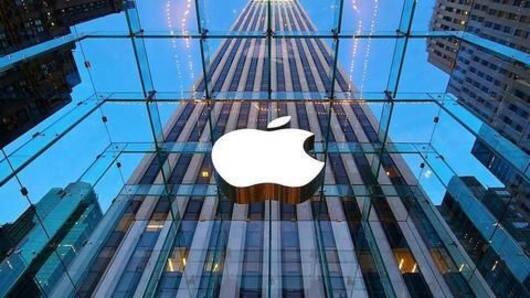 Apple shares rose by 2% and hit record high levels yesterday with the launch of the tech giant's 10th anniversary phone, the iPhone X.
The launch also comes on the back of a strong performance by Apple wherein its sales increased by 12% for three months till September.
Analysts have predicted that Apple might become the world's first trillion dollar company.
In context
iPhone X launch catapults Apple to new heights
Company status
Apple's position in the market according to CEO Tim Cook
With both the iPhone X and the recently launched iPhone X in the market, Apple CEO Tim Cook predicted the next three months to be Apple's "biggest quarter ever".
Owing to a sales rebound in China, increased purchases from the App Store, and a global interest in the new iPhone models, Cook said that Apple was "firing on all cylinders".
Q3 performance
Apple's Q3 performance
Apple sold 46.6 million phones from July-September 2017 - an increase of 3% year-on-year. These accounted for $28.8bn of its $52.6bn sales revenue in the same quarter.
Apple's App Store, meanwhile, made $8.5bn in the same quarter, up 34% year-on-year.
Apple's other products also saw double digit growth.
The company made a profit of $10.7bn - an increase of 18%.
Love Business news?
Stay updated with the latest happenings.
Notify Me
Projections
Projections show Apple to be on a gold-speckled path
Apple said that they would make around $84bn to $87bn in the upcoming quarter - achieving the same would make a record for the company.
Tim Cook said that the iPhone X's features put the device ahead of market competitors with regard to new and upcoming augmented reality (AR) technology.
Cook also said that emergent AR technology would eventually "change everything".
India
Meanwhile, Apple has aggressive expansion plans for India
India also features prominently in Apple's future, and Cook recently confirmed the same.
Cook said that Apple had aggressive expansion plans for India with a focus on building stores, trade channels and a developer ecosystem.
He likened Apple's India plans with the company's success in China and said that the aforementioned plans would bolster a robust production-line and help it in replicating its success.