Jio to launch its own Virtual Reality app in 2018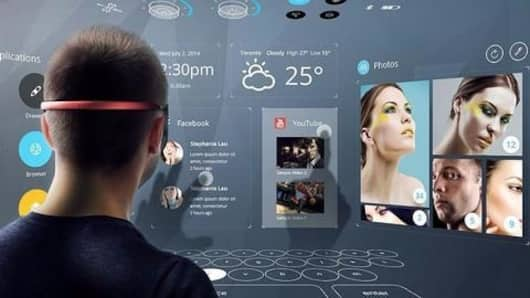 After disrupting the telecom sector, Reliance Jio is reportedly planning to foray into the Virtual Reality (VR) tech space.
The telecom giant hopes to partner with experts at England's Birmingham City University to launch its own VR app in 2018.
In order to explore potential future partnerships, Jio Studios' Head Aditya Bhat and Creative Director Ankit Sharma have visited the university.
Read more!
In context
Reliance Jio to enter Virtual Reality industry
Details
Jio Studios Chiefs, philmCGI Founder meet academicians
Jio Studios' Aditya Bhat and Ankit Sharma also learned about how Birmingham City University is preparing the next-gen VR professionals.
Apart from them, Founder & MD of philmCGI, Anand Bhanushali, also visited the university and met with senior academicians. With 90 artists, philmCGI animation studio is based in both Mumbai and Pune.
The visit was organized by the UK's Department of International Trade.
Collaboration
A number of opportunities for collaboration: Bhanushali
The company, philmCGI provides computer-generated images and visual effects to TV/films of some of the biggest European and Asian studios.
It is expanding its services to offer Virtual Reality (VR) and Augmented Reality (AR).
Bhanushali said they have discussed several collaboration opportunities at the university.
He added, "Lots of innovative solutions can be developed when applying fresh minds to companies such as ourselves."
Love Business news?
Stay updated with the latest happenings.
Notify Me
AR, VR
About Virtual Reality, Augmented Reality
Virtual Reality is a digitally-created environment to provide the experience of a surrounding that isn't present in real-time. VR creates a 3D-world and lets people interact with it through a head-mounted display.
Augmented Reality is similar to the idea of superimposing images. AR adds elements to the real world much like a cut-out of an object; they are intuitive and allow users limited interaction.