Apple to launch 3 full-screen iPhone X-style phones in 2018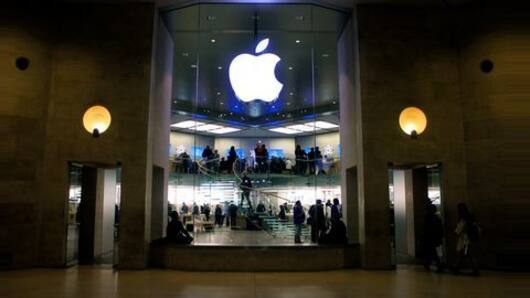 It's been only a few days since the iPhone X release, and rumors about its successors have already started to emerge.
KGI Securities analyst Ming-Chi Kuo has predicted that Apple will release three new all-screen iPhones in 2018.
The company is expected to launch an iPhone X Plus, a full-screen version of the current Plus iPhone, and another full-screen "low-end" iPhone.
Find out more!
In context
Three new all-screen iPhones coming in 2018
Predictions
Two big-screen iPhones to be launched
Ming-Chi Kuo said Apple would launch two high-end OLED display iPhones, one with a 5.8-inch screen and another, a giant 6.5-inch model, and one low-end 6.1-inch screen phone with LCD display.
In a research note, he wrote the Cupertino tech-giant wants to "satisfy various needs of the high-end market" with more full-screen devices.
Kuo is well-known for his predictions about Apple's products.
Ming-Chi Kuo's predictions
Kuo said: "Two new OLED models target high-end market; new TFT-LCD model aims at low-end & midrange markets: We believe the major hardware difference in the two new OLED models is size, in a bid to satisfy various needs of the high-end market."
Love Business news?
Stay updated with the latest happenings.
Notify Me
Specifications
Display specifications of rumored iPhones
The 6.5-inch OLED iPhone (presumably the Plus version of iPhone X) would be the most premium of the trio with 480-500 PPI (pixels per inch), followed by the 5.8-inch OLED iPhone (possibly an upgraded iPhone X model) having 458 PPI.
And the 6.1-inch LCD iPhone would have 320-330 PPI, meaning it has a less dense screen resolution with a slightly inferior picture quality.
Devices will have the notch: Kuo
Kuo predicted that all the three iPhones would have an edge-to-edge display design. They would come equipped with TrueDepth Camera system just like the latest iPhone X. Also, the devices would also have an iPhone X-style notch at the top.
Pocket pinch
"Low-end" model to cost $649-749
Kuo said significant differences between the high-end OLED iPhones and the low-end model include low resolution LCD display and downgraded hardware and design specs.
Factors like these would help Apple keep the price of the 6.1-inch iPhone low. It would target low and mid range markets.
He expects the "lower price tag" model to start at $649-749 (approximately Rs. 42,500-49,000).
Availability
Kuo upbeat on new iPhone shipments
The latest report doesn't reveal anything about the price of the two high-end iPhones.
iPhone X starts at $999 (Rs. 89,000 in India), so the two rumored "premium" iPhones would cost more than $1,000.
Kuo said Apple would ship all the three models without any delays in 2018, as the company's supply chain would have gained experience with iPhone X production by next year.