GST in restaurants dropped drastically, but is eating out cheaper?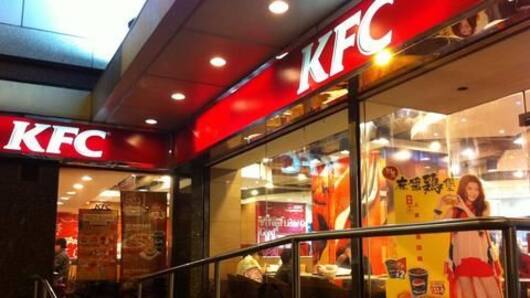 With the government dropping GST in restaurants sharply from 18% to just 5%, many had expected drastically lower bills on eating out.
But as it turns out, many of the international franchises (and some smaller outlets too) have figured out a way to charge almost as much as before.
One common way they have done it is by raising prices of items.
In context
GST fall in restaurants: Before and after
Franchises
McDonald's, Subway, Starbucks all increased prices
Consumers have reported that even as the new GST rates kicked in, McDonald's, Dominos and Starbucks raised their menu prices.
A Latte at McDonald's, which used to cost Rs. 120 earlier, now costs Rs. 135. Similarly, Starbucks upped prices from Rs. 155 to Rs. 170.
As a result, consumers who could have saved as much as Rs. 20 are now saving just Rs. 3-4.
Local
Food is expensive even at local eateries
It's not just the global franchises. At least one sweet shop in Delhi increased the price of its Veg Grill from Rs. 70 to Rs. 77.
At 'Punjabi by Nature', customers had to pay more than earlier: a price rise in the chef's special dal from Rs. 395 to Rs. 445 took the bill to Rs. 467.25 instead of the earlier Rs. 466.10.
Love Business news?
Stay updated with the latest happenings.
Notify Me
Others have continued charging 18% like earlier
Meanwhile, there are many others who are continuing to charge 18%. @Nappingbookworm posted the image of a bill from a Bengaluru restaurant which was charging the previous tax rates even on November 15. "When are restaurants going to wake and stop overcharging!!" he said.
Factors
Restaurants blame removal of input tax credit for the trend
On their part, restaurants have said they had to increase prices to make up for the losses caused by the removal of input tax credit, which allowed manufacturers to claim a refund on taxes paid on inputs.
"This not only discourages expansion or development but also makes it difficult for establishments to pass on reductions to customers," said Dilip Datwani, HRAWI president.
So has the new rate helped at all?
Despite the hike in prices, expenses at most restaurants will still drop marginally due to the newly-lowered GST rate. EY's Abhishek Jain clarifies the hike is unlikely to increase gross prices than before. So you'll probably save, just not as much as you had hoped.