India's GDP growth surges to 6.3% after months of decline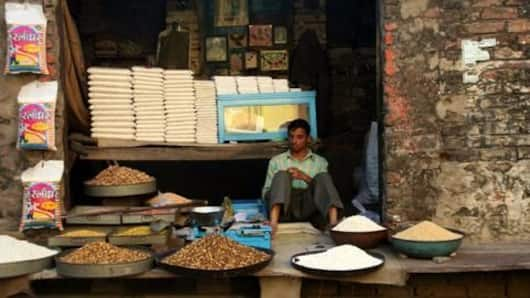 India's GDP data for the September quarter showed positive trends: growth had surged by 6.3%, signaling the country has shaken off the effects of demonetization and GST rollout.
The quarter before that, GDP had slowed down to 5.7%.
The September data comes even as reports emerged that India's fiscal deficit at October end had hit 96.1% of the budget estimate for 2017-18.
In context
Indian GDP growth witnesses surge after several quarters
Factors
What drove up growth after five quarters of decline?
Just before the data was released, several polls including by Bloomberg and Reuters had forecast better growth after five consecutive quarters of decline.
Reports attributed the growth to a rise in industrial production as well as exports and major festivals that boosted consumer demand.
Moreover, companies have more or less adjusted to the GST regime now, thus aiding recovery after the initial slump.
Implication
What does it mean for India?
The growth could give a boost to the Narendra Modi administration: it has faced criticism over its demonetization and GST implementation and was struggling to deal with bad loans, stagnant private investments and shrinking exports, among others.
This comes two weeks after Moody's upgraded India's sovereign credit rating to 'Baa2' after a 13-year gap.
It attributed the development to economic and institutional reforms.