AI-powered legal search-engine: Millions of cases just a click away!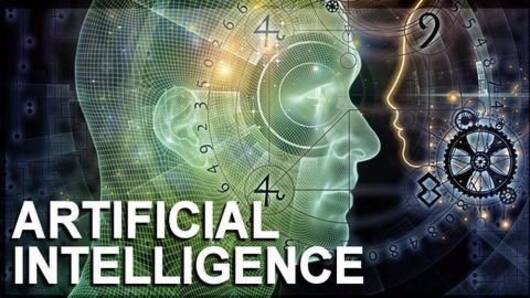 Artificial Intelligence is changing the world, and is being integrated into various fields like healthcare, medical diagnosis, industries, transportation, and education; so why not the field of law?
Court cases take months and years to conclude; also, finding relevant cases and research take time.
To overcome this, AI-powered LegitQuest website has been launched in India to search any legal-related details in seconds.
Know more!
In context
Using Artificial Intelligence in the field of law
Details
Jethmalani-backed venture aims to integrate technology with legal research
LegitQuest, launched on National Law Day (26 November), aims to integrate advanced technology and legal research.
Veteran lawyer and former Union Minister Ram Jethmalani is an investor in LegitQuest.
Speaking at the website's launch, Supreme Court judge Justice AK Sikri said, "LegitQuest may become a tool to felicitate and a tool for augmentation…not automation in the sense that it replaces the lawyers' community itself."
Features
Features of the unique legal search engine
LegitQuest has three primary features: iSearch, iDRAF, iGraphics.
"iSearch" uses AI, machine learning, and data analytics to browse through millions of legal records/cases and instantly provide results.
iDRAF (Decision-Reasoning-Arguments-Facts), using deep learning and natural language processing, provides details of all Supreme Court judgments since 1950 and reduces the time taken to analyze the case law.
iGraphics shows the case law treatment in easy-to-understand graphics.
Love Business news?
Stay updated with the latest happenings.
Notify Me
iGraphics, first of its kind in India: LegitQuest
Speaking about iGraphics, LegitQuest Founder and CEO, Karan Kalia, stated, "One would be able to see the treatment of case law condensed in the form of graphics and can map the treatment of being relied on, distinguished, overruled, etc. up to the latest case law."
Technology
Shifting from conventional book reading to online research
Kalia said LegitQuest accelerates legal research, as users don't waste time reading a judgment entirely only to find that it was overruled in the end.
When it comes to research, Indian judiciary stakeholders, including lawyers, judges, researchers, scholars, government, law students and others, are stuck with "antiquated tools," he said.
He added new-generation lawyers and some practicing ones are now shifting to online research.
Difference
How is LegitQuest different from other portals?
Kalia said LegitQuest is different from conventional publishers and online portals that provide headnote (case interpretation) as the only "value" for judgment.
People read headnotes and directly jump to paragraphs (judgment) only to find it was "wrongly interpreted" in headnotes that sometimes expands/contracts the judgment's scope itself.
The interpretations are made by teams that aren't qualified to interpret Supreme Court/High Court judgments, he added.
Karan Kalia on iDRAF
"Headnotes are of persuasive value…and do not have a binding effect. What is binding is the portion which we offer from the judgment itself through iDRAF. There is no interpretation but analyses that this part of the judgment is decision, issue, reasoning, and arguments."
Opinion
Technology LegitQuest has adopted is "next level" : HC Justice
Currently, there are websites like Law Khoj and Indian Kanoon that provide free databases of court cases.
However, Delhi HC Justice Ravindra Bhat says LegitQuest has adopted a "next level" technology "where it is not simply throwing up searches from database."
He said LegitQuest algorithms "attempt to find out context from our search" based on past searches and identify the most relevant ones.