Jaitley: Government ready to include petrol, diesel under GST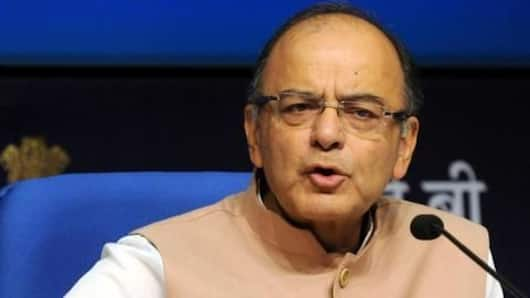 FM Arun Jaitley announced that the government is prepared to bring petroleum products like petrol, diesel and LPG under the ambit of the goods and services tax (GST). They are now waiting for states' consensus to go ahead.
The petroleum ministry had earlier demanded that the government do away with states' value added tax (VAT) on petroleum products and bring uniformity.
In context
Will petrol, diesel soon come under GST?
Arun Jaitley
What exactly did Jaitley say?
Answering a question in RS, Jaitley said the constitution amendment, which is ratified by states, has already placed petroleum products under GST. However, the final decision will be taken by the GST council.
When prodded further by former FM P Chidambaram, Jaitley retorted that even UPA government knew that petroleum inclusion would be the "deal breaker." Thus, it kept petroleum out of its GST-draft.
Sushil Modi
GST council's Sushil Modi had hinted about including petroleum products
Recently, GST council's Sushil Modi hinted that electricity, real estate, stamp-duty and petroleum products could soon come under GST.
He assured the states that the revenue they accrue through petroleum products would remain unaffected. They could still be free to levy additional cess on petroleum products.
Further, 18% and 12% tax slabs will merge and highest tax slab will reduce from 28% to 25%.
Love Business news?
Stay updated with the latest happenings.
Notify Me
What are the recent changes introduced in GST?
The current GST regime has five tax slabs: 0%, 5%, 12%, 18% and 28%. However, in November, they had moved about 178 items of daily use from the higher tax bracket of 28% to 18%. Further, a uniform 5% tax was set for all restaurants.