India to overtake Britain, France, become fifth-largest economy by 2018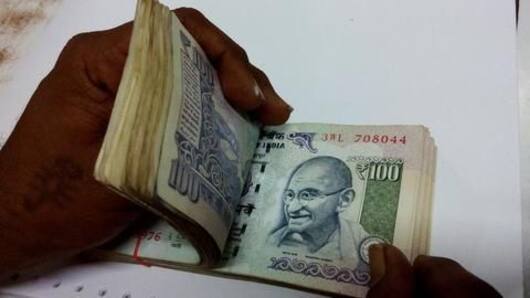 Despite a recent slowdown, India will overtake Britain and France to become the fifth-largest economy in dollar terms by 2018, a report has predicted.
In fact, Asian countries will replace European ones and take five of the top 10 spots by 2032, says the World Economic League Table.
The Centre for Economics and Business Research (CEBR) report makes predictions for the next 15 years.
In context
India to become third-largest economy in 15 years
Factors
GST and demonetization halted growth, but economy to recover
"Despite temporary setbacks...India's economy has caught up with that of France and UK and in 2018 will have overtaken them both to become the world's fifth-largest economy in dollar terms," said Cebr Deputy Chairman Douglas McWilliams.
In the last year, India's growth was hit by demonetization and GST.
But it will get a boost on cheap energy and technology prices, McWilliams said.
Asian countries to dominate among the top 10 by 2032
According to the report, China will have become the world's largest economy by 2032, after overtaking the US. By then, India will be in third place, preceded by the US and followed by Japan in fourth, Germany in fifth and Brazil in sixth places.
Love Business news?
Stay updated with the latest happenings.
Notify Me
Others
How will other countries fare in the near future?
The US will retain its top position a year longer than predicted earlier because President Donald Trump's "impact on trade has been less severe than expected", the report said.
Brexit's impact on Britain's economy will also be less than expected, allowing it to overtake France by 2020.
Low oil prices and excessive reliance on energy will push Russia from 11th to 17th by 2032.