Telegram app gearing up to launch own cryptocurrency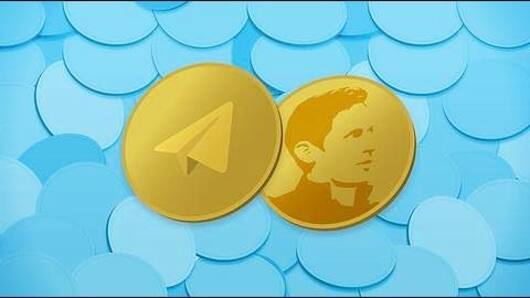 Popular private messaging app Telegram is creating its own Blockchain platform "Telegram Open Network" (TON) and native cryptocurrency "Gram" to enable payments on its app and beyond.
For TON and Gram, Telegram is trying to raise funds in an enormous ICO (Initial Coin Offering), said TechCrunch.
Demand is expected to be high, considering it's an ICO by a well-established global messaging platform.
Here's more.
In context
Telegram to introduce cryptocurrency by end of 2018
Details
Cryptocurrency powered payments within Telegram app
The potential for Telegram's Gram is huge, considering the app is widely adopted. With Gram-powered payments within the encrypted app, users need not pay remittance fees for international payments, transfer money privately, make micropayments that usually attract higher credit-card charges, etc.
Using a native cryptocurrency would give TON "enormous independence" from central authorities like banks/governments - something Telegram Co-founder/CEO Pavel Durov wanted.
Telegram considers raising $500mn in pre-ICO sale
TechCrunch's report says Telegram is considering raising $500mn in the pre-ICO private sale itself - during which cryptocurrency or tokens are sold at a discount - at a "potential total token value in the range of $3 billion to $5 billion."
Love Business news?
Stay updated with the latest happenings.
Notify Me
TON, Gram
Most preferred chat platform in the cryptocurrency circle
TechCrunch suggests Durov is launching Telegram's blockchain network to use the app's 180mn users, boost the mainstream adoption of cryptocurrency, and effectively make the chat app a "kingmaker of other cryptocurrencies" too.
Telegram is already the preferred communication channel for the cryptocurrency community across the world.
Its cryptocurrency Gram could gain "immediate mainstream adoption" as it is tied to the popular chat app.
Blockchain platform
Telegram's TON has four different offerings
Telegram wants to create a cryptocurrency-based utility, offering a variety of services, and become a preferred payments option. It would allow users to hold Gram and fiat currency in its upcoming wallet.
Telegram outlined its four-stage plan for TON comprising of TON Services, TON DNS, TON Payments, and TON Blockchain.
TON will be a secure platform, offering storage of ID, smart contracts, and payments.
Cryptocurrency
Gram to be listed on external exchanges
Telegram proposes to reserve 4% of Grams' supply (as many as 200mn Grams) for the company's development team with a four-year vesting period.
It would retain 52% of the total Grams for maintaining flexibility and protecting it from speculative trading. The rest would be sold in private and public sale. Gram would be used within the app and also listed on external exchanges.
When is Telegram launching TON and Gram?
Telegram External Secure ID would launch in Q1 2018, followed by MVP (minimum viable product) of TON. Telegram Wallet would debut in Q4 2018. The TON-based economy would be introduced in Q1 2019; the remaining, full package of TON services would launch in Q2 2019.