Ajit Jain, Gregory Abel: Potential Warren Buffett successors at Berkshire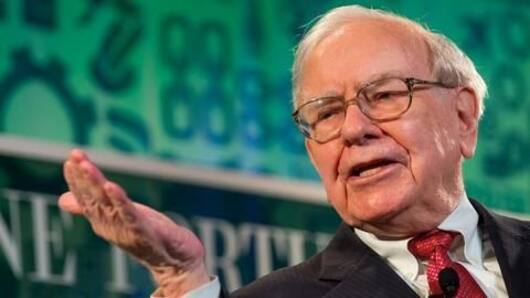 Billionaire investor Warren Buffett-led Berkshire Hathaway promoted its senior executives -Indian-origin Ajit Jain and Gregory Abel- to its board. They are now being considered front-runners in the race to succeed CEO Buffett.
While 66-year-old Jain was named Vice-Chairman for Berkshire's Insurance Operations, 55-year-old Abel became Vice-Chairman for Non-Insurance Business Operations.
Buffett called their elevation "part of the movement toward succession."
Here's more.
In context
Berkshire promotes two potential successors to Warren Buffett
Board Expansion
Jain and Abel: Two of Berkshire's long-serving executives
The new roles of Jain and Abel are designed to give them the experience of running more business of the $500bn conglomerate.
Meanwhile, Buffett remains Chairman-CEO of Berkshire, which he has run since 1965. Also, 94-year-old Charlie Munger remains the Vice-Chairman.
Though the responsibilities of Buffett and Munger have been reduced, the duo continues to control Berkshire's important capital allocation and investment-related decisions.
About
About Ajit Jain and Gregory Abel
Ajit Jain of Indian origin joined Berkshire in 1986. He currently oversees the firm's reinsurance operations. He is an IIT Kharagpur alumnus.
Gregory Abel is Berkshire Hathaway Energy's CEO. He joined the unit in 1992 that runs many power companies, solar and wind farms, and gas pipelines.
Buffett said, "They (Jain, Abel) are the two key figures at Berkshire...(they) have Berkshire in their blood."
Love Business news?
Stay updated with the latest happenings.
Notify Me
Businesses
No horse race between Jain, Abel for top job: Buffett
Berkshire Hathaway operates over 90 businesses, including GEICO auto insurance, BNSF railroad, Helzberg Diamonds, Dairy Queen ice cream, among many others.
Buffett said by managing a bigger portion of the conglomerate, Jain and Abel will gain valuable experience. He also said there is no "horse race" between Jain and Abel.
He added, "They know each other well, they both have their areas of specialty."
Insurance Businesses
Jain probably made more money for Berkshire: Buffett
While the insurance businesses that would be controlled by Jain had 44,000 employees (as of 2016-end), that of Abel's employed roughly 323,000.
Though non-insurance businesses have a major share at Berkshire, insurance remains a critical one for the conglomerate that recently contributed $113bn of float (premiums collected but no claims paid).
Buffett always said Jain made more money for the conglomerate than him.
Ajit Jain, absolutely indispensable at Berkshire: Buffett
In a 2015 interview, Buffett said: "Insurance is the most important part of Berkshire...He (Jain) does an amazing number of things for us. If Ajit and I are both drowning, and the shareholders can only save one of us, they should swim towards Ajit."
Succession Plan
Health not a factor for succession decision, says Warren Buffett
Meanwhile, Buffett said that he doesn't plan on quitting soon and added that he is in "remarkably good health".
He also said that his health is not a factor in announcing his succession plan. The billionaire investor first raised the issue of his succession publicly a decade ago.
Vice-Chairman Munger feels Berkshire shareholders have "seven or more good years coming out of Warren."
Other Posts
Other potential successors for Buffett's other jobs at Berkshire
In a CNBC interview, Buffett reiterated that Berkshire's board, comprising members like Bill Gates, can appoint a new CEO within a day if he resigns, becomes incapacitated, or dies.
While Jain and Abel are front-runners for succeeding Buffett as CEO, his investment deputies Todd Combs and Ted Weschler are potential successors for Chief Investment Officer.
Buffett's son Howard is expected to become Non-Executive Chairman.