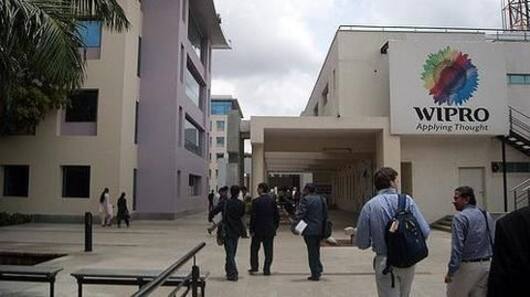 Wipro struggles to keep employee strength
Wipro lost 1,206 employees in the last quarter of 2017.
Reportedly, its voluntary annualized attrition in the last three months was 16.2% compared to 16.7% in the second quarter.
Several Indian IT giants are currently battling with low employee headcount as they have slowed mass hiring, thanks to automation, which has made entry-level jobs redundant.
Read on for more.
Wipro to expand in AI, IoT
Wipro is increasingly looking to expand in the fields of analytics, artificial intelligence and Internet of things.
However, despite stepping up campus hiring, especially at NITs and IITs, it is struggling to keep up the overall staff strength.
According to Saurabh Govil, Wipro's HR chief, the IT giant is focusing on re-skilling, and assesses a candidate's aptitude and learning agility while hiring.
55% of Wipro employees in the US are Americans
The IT corporation has stepped up hiring locals in its overseas markets to foster regional leaderships and a sense of belongingness.
Currently, 55% of Wipro employees in the US, 95% in Latin America and 66% in continental Europe, are locals.
The company is hiring talent at entry-level and grooming them, in an attempt to be attractive to local Americans.
Love Business news?
Stay updated with the latest happenings.
Yes, notify Me
Wipro's third quarter net profit falls by 8.4%
Meanwhile, Wipro on Friday announced that its third quarter's net profit fell by 8.4% to Rs. 1,930.1 crore year-on-year. According to a BSE filing, Wipro's revenue declined from Rs. 14,336.4 million to Rs. 14,294.9 million in the last three months due to an insolvent customer.