Elon Musk has some "audacious" goals, or there's no salary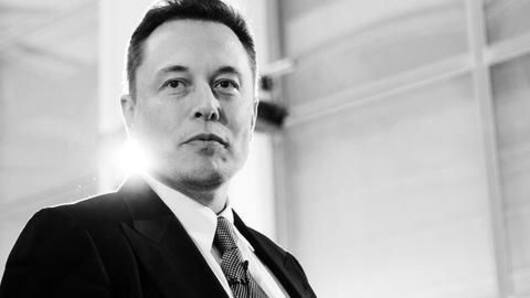 Tesla has grabbed eyeballs once again, this time with its proposed compensation plan for CEO Elon Musk.
The company has suggested tying his pay to 12 goals, including taking its valuation from $60bn to $650bn in 10 years.
If he meets all targets, Musk will get 1.7mn shares, or 1% of the company.
But till then, there's "no guaranteed compensation of any kind."
In context
Elon Musk's "audacious" new compensation plan draws attention
Goals
The aggressive goals in front of Musk
Under the new pay structure divided into 12 tranches, Musk will receive maximum compensation only if Tesla's valuation increases to $100bn in the first tranche, and then in $50bn increments each time to $650bn.
Operational targets include meeting escalating Revenue and Adjusted EBITDA targets.
For each tranche achieved, Musk will "vest in stock options that correspond to 1% of Tesla's current total outstanding shares."
Plan created without Musk's involvement, subject to shareholders' approval
It took six months for Tesla's board of directors, with Musk and brother Kimbal having recused themselves, to create the plan. It will be subject to shareholders' approval, who will vote on it in late March.
Love Business news?
Stay updated with the latest happenings.
Notify Me
2012
A similar package was announced in 2012
This is similar to Musk's 2012 performance award, under which he was to get stock options only if Tesla's valuation increased in $4bn increments and achieved other operational milestones.
Nine of 10 targets were met, Tesla says, and there was a 17-fold increase in market cap in five years.
Such a plan ensured Musk received compensation depending on the company's, employees' and shareholders' success.
Musk
What's in it for Musk?
If all targets are met, Musk could net as much as $55.8bn fully vested; this is assuming it doesn't issue more shares in the next 10 years, which is unlikely.
But the plan will ensure Musk remains the chief executive, or takes on the roles of both executive chairman and chief product officer.
Meanwhile, Tesla could rope in another CEO if it chooses.
Stakeholders
A major win for employees and shareholders
Many critics called it Tesla's "latest publicity stunt," but analysts by and large agree that more than Musk, the new pay package is a "marketing tool" to draw talent and investors as the company faces greater completion in electric vehicles.
The plan is "as friendly to shareholders as they come," notes NYT, considering CEOs of most companies earn hefty paychecks even if they underperform.
Scope
Can Tesla meet its aggressive targets?
At first glance, growing over 1,000% in 10 years looks impossible.
The company hasn't turned profits yet, and has been delivering a fraction of its production targets; last year, it was burning $480,000 an hour.
There are fears the aggressive plans will stretch its already-lagging capabilities.
But not many thought Tesla would grow 17-fold in five years. Musk's determination might just bear fruit.