Ducati announces pre-orders for the Panigale V4 superbike in India
Business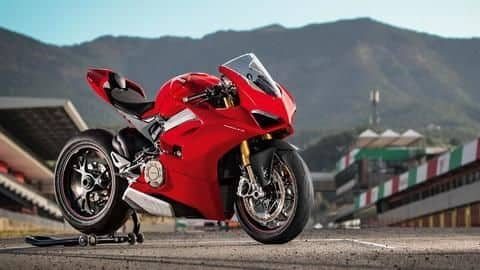 When the Ducati Panigale V4 was announced last year, it caused quite a stir among auto enthusiasts.
Now, Ducati has opened pre-orders for the Panigale V4 in India.
With a massive peak power of 214hp, the Panigale V4 is world's most powerful production sports bike and the closest production motorcycle to the Ducati Desmosedici, the brand's MotoGP bike.
Pricing
Ex-showroom prices of the Panigale V4 and the V4 S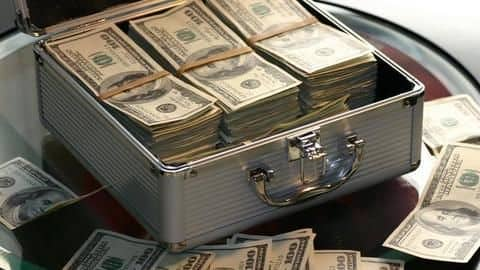 Two variants - the Panigale V4 and the Panigale V4 S - have been launched in India at ex-showroom prices of Rs. 20.53 lakh and Rs. 25.29 lakh respectively.
Despite opening pre-orders for the Panigale V4 six months before the bike reaches India, Ducati wants potential customers to know that only 20 units of the superbike will be available in India.
Information
What's the difference between the V4 and the V4 S?
For an extra Rs. 5 lakh, customers can purchase the Ducati Panigale V4 S which, apart from the base features of the Panigale V4, offers an active Ohlins suspension, a steering damper, lightweight forged aluminium wheels, and a feather-weight lithium ion battery.
Pre-orders
Customers can win a trip to Sepang MotoGP circuit, Malaysia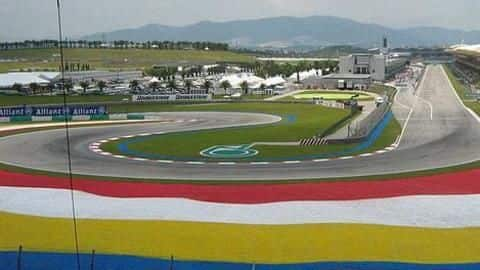 The first two customers ordering the Panigale V4 or the V4 S will win a sponsored Ducati Rider Experience (DRE) racetrack course to be held in the Sepang MotoGP circuit in Malaysia in June this year. The DRE course will help owners understand their Panigales better.
Customers ordering before 31st May will also get exclusive numbered memorabilia from Ducati.
Deliveries will start in July.
Quote
The closest enthusiasts can get to owning a MotoGP prototype
"Panigale V4 is one of the most eagerly awaited motorcycle in India in 2018. This is the closest enthusiasts can get to owning a MotoGP prototype that is built for both excellent on-track performance and outstanding on-road ridability," said Sergi Canovas, MD of Ducati India.
Under the hood
The Panigale V4 packs a mean punch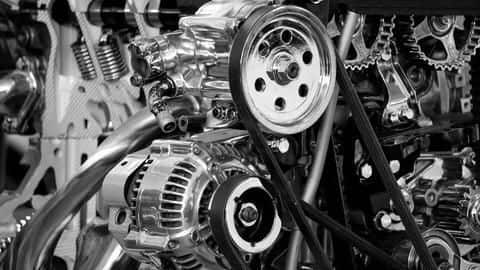 Inspired by the top-notch Ducati Desmosedici, the Panigale V4 packs a 1103cc Desmosedici Stradale engine mated with a six-speed transmission.
The first Ducati production sports bike to pack a four-cylinder engine, the Panigale V4 has a peak power of 214hp at 13,000 rpm and a staggering 122NM torque to match it up.
The superbike also comes with 17-inch Pirelli DIABLO™ Supercorsa SP tyres.
Electronics
Ducati has loaded the Panigale V4 with electronics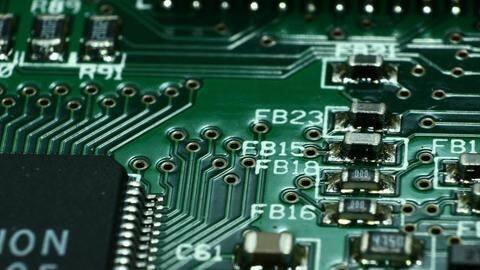 Apart from putting in a ludicrously powerful engine, Ducati had also loaded the Panigale V4 and the V4 S with electronics.
With the Panigale's 5-inch TFT display, owners can easily switch between the Race, Sport, and Street riding modes.
Ducati has also added several safety features including traction control, slide control, wheelie control, brake control, power launch, and quick shift among others.