Business
Uber takes Ola to court over 93,000 false accounts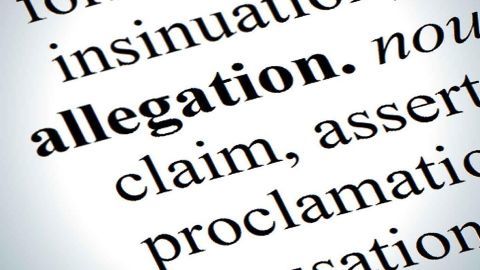 Uber accused Ola of creating 93,000 false accounts for booking 400,000 rides and cancelled them at the last minute.
Over 50,000 of such incidents took place in Delhi which led 23,000 drivers associated with Uber to leave the company.
Ola created accounts using data-only-numbers which can't be called, and caused Rs.49.61 crore of loss in the form of trip-fare, driver's fee and service charges.
In context:
India's radio taxi wars
2015-16

Complaints against Uber, Ola rejected
In 2015, Meru Cabs Taxi company had filed a complaint against Uber to 'Competition Commission of India', allegedly for its predatory pricing to dominate the market in Kolkata.
In March'16, Fast Track Call Cabs had filed a plea with 'Competition Appellate Tribunal' against Ola Cabs for its exploitative pricing in Bengaluru.
However, both the complaints were rejected as they had not violated any rules.
22 Mar 2016

Uber files case against Ola cabs
The American-taxi company, Uber filed a case against its Indian competitor, Ola Cabs and alleged that Ola Cabs had caused disruption in its business.
Uber filed a petition in the Delhi HC and accused Ola of creating fake customer accounts on Uber to book rides and cancelling them at the last minute.
Uber sought Rs.49.61 crore from Ola for the losses it had suffered.
Love Business news?


Stay updated with the latest happenings.
23 Mar 2016

Uber takes Ola to court over 93,000 false accounts
23 Mar 2016

Ola denies allegations made by Uber
ANI Technologies, which owns the app-based 'Ola Cabs' has denied allegations made against it by its arch rival Uber.
It informed the Delhi HC that it didn't interfere with Uber's business.
Delhi HC ordered the defendants (Ola and its subsidiary Serendipity Cabs), their agents and employees to abide by their statement.
The next hearing of the case would be held on 14 September 2016.
Uber didn't pay cancellation charges, Ola alleges

Ola said that Uber didn't pay Rs.5 lakh towards cancellation charges as claimed in the petition. It added that the cancellation fees would be paid by the customer if he/she doesn't cancel the booking within five minutes.
23 Mar 2016

Uber's plea is an offshoot: Ola Cabs
Ola had filed a contempt of court plea against Uber for buying more diesel cabs, violating the Delhi HC's directions given in October 2015.
Ola argued that Uber's current allegations were an attempt to sidetrack the above plea.
Delhi HC had ruled that all the radio cabs were allowed to run on diesel only till March'16 after which they shall shift to CNG.
Love Business news?


Stay updated with the latest happenings.
24 Mar 2016

Jugnoo accuses Ola of malpractice
Auto-rickshaw aggregator Jugnoo accused Ola of indulging in "unethical practices" to disrupt its business, a day after Uber filed a lawsuit with similar allegations against Ola.
Jugnoo alleged that Ola created fake accounts over the last 10 days to book and make cancellations on Jugnoo's app.
Officials said "about 20,000 cancellations through 800 fake accounts" were recorded from "places close to Ola's office premise."