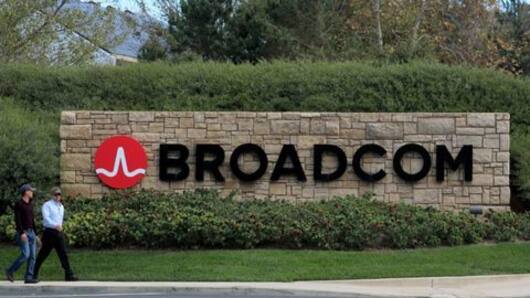 Broadcom withdraws its $142 billion offer to acquire Qualcomm
Singapore-based Broadcom has officially withdrawn its $142 billion offer to acquire rival chipmaker Qualcomm after President Trump blocked the deal, citing national security reasons.
Broadcom has also withdrawn its candidates for Qualcomm's 2018 Annual Meeting of Stockholders. However, Broadcom will stick with its plan to switch its domicile from Singapore to US - a move that appeared as designed for the acquisition.
Here's more.
Broadcom says it's disappointed but will comply with Trump's order
"Although we are disappointed with this outcome, Broadcom will comply with the Order. Broadcom will continue to move forward with its redomiciliation process and will hold its Special Meeting of Stockholders as planned on March 23, 2018," said Broadcom in an official statement.
President Trump's order nixes Broadcom-Qualcomm deal
US President Donald Trump had issued an order on Monday blocking Singapore-based chipmaker Broadcom's proposed takeover of Qualcomm, citing national security concerns.
The order said there was "credible evidence," that if Broadcom took control of its US-based rival chipmaker Qualcomm, then the company and its Chinese affiliates "might take action that threatens to impair the national security of the United States."
Love Business news?
Stay updated with the latest happenings.
Yes, notify me
But, Broadcom plans to move its headquarters to US
Despite having terminated and withdrawn the deal to acquire Qualcomm, Broadcom has said that it will "continue to move forward with its redomiciliation process" and complete it by April 3, 2017.
Earlier, when Broadcom had pledged to move its headquarters from Singapore to US, the move was seen as an attempt to appease US officials in getting the acquisition deal done.