Business
Indian techie demands apology for legal notice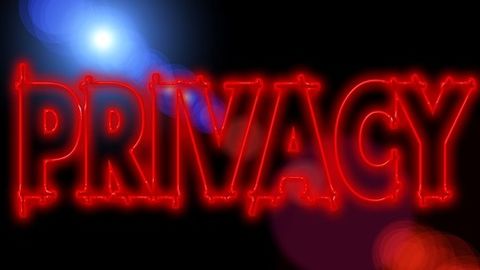 Thejesh GN has expressed outrage and shock over the legal notice sent to him by Flash networks.
He sent a counter-claim to Flash Networks accusing them of trying to intimidate and silence him with a legal notice.
Thejesh, an Airtel user himself, demanded an unconditional apology from the company for violating his privacy and inserting malicious code in websites he browsed. .
In context:
Airtel spying on its customers?
9 Jun 2015

Blogger exposes Airtel 'spycode'
Bengaluru-based programmer and blogger Thejesh GN exposed how Airtel was spying on its customers.
He revealed how a javascript code was injected into the Airtel users' web browsers.
The code according to him was inserted when a user visits web pages through Airtel's 3G network. This raised concerns of user privacy.
Flash Networks is the company that created this code.
9 Jun 2015

What is Flash Networks?
Flash Networks is an Israeli company which offers optimization and monetisation solutions to telecom operators across the world.
Airtel partnered with Ericsson to get the alleged "data tracker solution".
So, Airtel's solution is actually made by Flash Networks and Ericsson simply offered this service to Airtel.
As of yet, the said solution/code continues to exist and does what it is meant to do.
Love Business news?


Stay updated with the latest happenings.
10 Jun 2015

Thejesh receives cease and desist order
Thejesh received a 'cease and desist order' from Flash Networks, after revealing Airtel was injecting javascript code into users browsing sessions.
The order required him to remove the details he added on GitHub since Flash Networks had a copyright over the content.
His act was alleged to be a criminal offence under IPC 1860 and the Information and Technology Act, 2000.
DMCA notice issued to Git Hub

GitHub - a code management platform used by developers was issued a takedown notice by Flash Networks under Digital Millennium Copyright Act of the US for Thejesh's content on its site.
10 Jun 2015

Airtel surprised at legal notice
Airtel in a statement accepted the use of the javascript code revealed by Thejesh.
It said that the code was deployed to help customers keep track of data consumption, thus providing a better experience.
Airtel also said that they were "surprised at the cease & desist notice served by Flash Networks to Thejesh GN" and "categorically" stated that they have "no relation" to it.
18 Jun 2015

Indian techie demands apology for legal notice