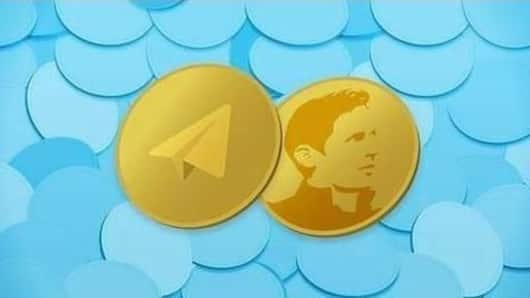 Telegram raises $1.7 billion from two pre-ICO sales
Secure messaging app Telegram has raised a total of $1.7 billion from two pre-sales prior to an Initial Coin Offering (ICO) for creating its own Blockchain platform "Telegram Open Network" (TON) and native cryptocurrency "Gram."
Raising $1.7 billion, before the ICO even opens up to the general public, is a huge deal. Telegram also plans to "pursue one or more subsequent offerings."
Telegram has achieved the largest raise for any ICO
In February, Telegram launched the first pre-ICO sale, where it raised $850 million from 81 investors including Silicon Valley giants Sequoia Capital.
This became the largest raise for any ICO, surpassing the previous record of cryptocurrency ecosystem Tezos, which raised $232 million last year.
Now the company has raised an additional $850 million from 94 investors in a second sale.
Telegram's Blockchain platform: Telegram Open Network
With TON, Telegram aims to develop an Ethereum-like ecosystem that comprises of apps, services, and a store for digital and physical goods.
In a 132-page technical white paper, Telegram explained that the presales will fund the development of a suite of blockchain-based products for the cryptocurrency ecosystem that include file storage, a DNS service, and an ad exchange.
Love Business news?
Stay updated with the latest happenings.
Yes, notify me
Telegram's ICO based on hype and speculation: Critics
However, critics see Telegram's proposal as an embodiment of tall claims without much technical explanation.
For example, Telegram claims that TON will enable transaction speeds faster than that of Bitcoin and Ethereum blockchains, process millions of transactions per second, and might compete with Visa and Mastercard.
Critics are saying that Telegram's high valuation is being driven by such baseless hype.
Telegram has 200 million monthly active users
Telegram is an end-to-end encrypted chat app founded by self-exiled Russian Pavel Durov. The app recently achieved the milestone of 200 million monthly active users, "with over 700,000 new users signing up each day."