Business
MP no more: Mallya resigns as Rajya Sabha MP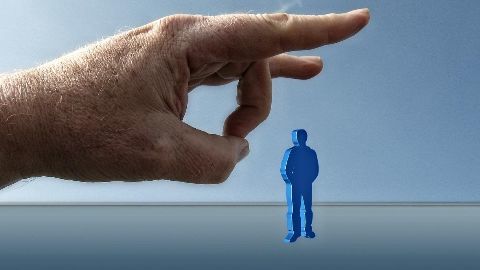 Liqour baron and an independent MP, Vijay Mallya resigned as a Rajya Sabha MP today.
A week earlier, the Rajya Sabha's ethics committee had chosen to unanimously dismiss Mallya from the Parliament.
As a 'formality', the committee had given Mallya a week's time to justify his conduct for defaulting on the bank loans exceeding over Rs.9,000 crore extended to his Kingfisher Airlines Ltd.
In context:
Mallya: From a baron to a 'forced exile'
Bank loans worth Rs.9,000 crores come to haunt Mallya

Mallya's troubles began when a consortium of 17 state-controlled banks, led by State Bank of India started trying to "recover $1.4 billion owed by his collapsed Kingfisher Airlines Ltd."
7 Mar 2016

ED registers a case against Mallya
The Enforcement Directorate (ED) lodged a money laundering case against businessman Vijay Mallya based on a CBI complaint.
The ED will question Vijay Mallya to verify whether "money taken from banks as loans was diverted offshore."
17 banks have been lobbying against Mallya, calling him a 'wilful defaulter'.
Mallya had rejected the allegations of being an "absconder" saying that he'd cooperate with investigative agencies.
Love Business news?


Stay updated with the latest happenings.
14 Mar 2016

One man, wanted by 4 agencies
Vijay Mallya has been issued summons by four agencies, including a Hyderabad court, regarding his loan fiasco.
The Enforcement Directorate requested Mallya's presence on 18 March over a money laundering case.
The Supreme Court has summoned Mallya on 30 March over a petition filed by several banks.
The Debt Recovery Tribunal is scheduled to hear three more of Mallya's cases on 28 March.
24 Mar 2016

Mallya's passport suspended, later revoked to get him home
On 15 March, Vijay Mallya's passport was suspended by the Ministry of External Affairs on the recommendation of the Enforcement Directorate.
The ED sought revocation of his passport after he failed to appear before the agency thrice in connection with its money laundering probe.
The government showing its commitment to bring Mallya back finally revoked his passport on 24 March.
28 Apr 2016

Government requests UK for Vijay Mallya's deportation
The Indian government formally requested the UK to deport businessman Vijay Mallya, wanted in India for over a billion dollars in loans.
The move from the government came after the SC directed that details of Mallya's assets be shared with the banks chasing him.
His inability to present himself before the Enforcement Directorate also led to a court issuing his arrest warrant.
2 May 2016

MP no more: Mallya resigns as Rajya Sabha MP
Love Business news?


Stay updated with the latest happenings.
4 May 2016

RS rejects Mallya's resignation
Vice-President Hamid Ansari refused to accept independent MP Vijay Mallya's resignation on procedural grounds.
Senior Rajya Sabha official Gurdeep Singh Sappal, said the resignation was rejected because it did not "conform to prescribed procedures & does not bear signature in original."
Sappal also said that "as per Rule 213 of RS procedures, the resignation must be voluntary and genuine."
5 May 2016

RS accepts Mallya's resignation
Rajya Sabha Chairman Hamid Ansari accepted a fresh resignation from businessman Vijay Mallya, a day after his resignation was rejected on procedural grounds.
Rajya Sabha sources said that Ansari accepted Mallya's resignation after it was established that the resignation was genuine, voluntary and unconditional.
The move comes as ​the Ethics Committee of the Upper House recommended his expulsion for misconduct.
11 May 2016

Britain refuses to deport Vijay Mallya
The British government conveyed its inability to deport former liquor baron and loan defaulter Vijay Mallya and instead, asked the Indian government to formally request for his extradition.
Britain also acknowledged "the seriousness of allegations" against Mallya and said it is "keen to assist" the Indian government.
MEA spokesperson Vikas Swarup said the Indian government was now contemplating the next course of action.
12 May 2016

ED seeks Interpol notice against Mallya
The Enforcement Directorate has approached Interpol seeking the issuance of a red corner notice against absconding former UB group chairman Vijay Mallya.
The ED has sought the red corner notice on the basis of its non bailable warrant that was issued by a Mumbai court last month for money laundering offences.
Vijay Mallya has been unavailable for comment on the matter.
5 Jun 2016

Interpol: Cant issue red corner notice against Mallya
Sources stated that Interpol has sent back India's request to issue a red corner notice against liquor baron Vijay Mallya.
Interpol has asked the ED to clarify their stance on Mallya's transgressions as there was not enough evidence to issue the RCN against him.
They added that since there was no formal extradition request or trial against Mallya, a RCN could not be issued.
9 Jun 2016

MoS Finance Sinha: Will make Mallya 'face justice'
Minister of State for Finance Jayant Sinha stated that the government was working on extraditing liquor baron Vijay Mallya from Britain.
He said that the Indian government has formally filed papers with the UK for Mallya's extradition and it would be a lengthy process.
He said India would have to prove Mallya's transgressions to UK's legal system so they can approve the request.