Business
Uber secures $1.15 billion loan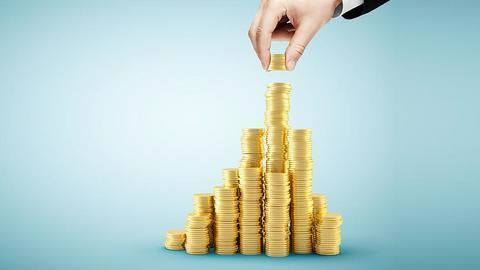 Taxi aggregator Uber Inc has secured a $1.15 billion leveraged loan according to sources familiar with the development.
The leveraged loan market, which was previously accessible only to established organizations, can now help Uber with extremely low interest rates.
In addition, Venture Capitalists who invested in Uber will not be affected as Uber would not need to dilute their equity.
In context:
Uber Technologies Inc.
About Uber

How it came to be
The American multinational online transportation company was founded by Travis Kalanick and Garett Camp in 2009.
It is headquartered in San Francisco.
As of May 28, 2016, the Uber services are available in over 66 countries and 449 cities worldwide.
Several other companies have copied Uber's business model since its inception, a trend that has come to be referred to as "Uberification".
Milestones

Expansion of Uber
Beginning May 2011, Uber launched itself into a new city every month.
Paris was the first city outside of the U.S. where Uber's services began operating in December 2011.
In July 2014, Uber was launched in the largest city in Africa and most populous country in Africa, Lagos, Nigeria.
In June 2015, Uber had launched a water-taxi service called UberBOAT in Istanbul.
Love Business news?


Stay updated with the latest happenings.
Funding information

Funding acquired over the years
Uber received $200,000 in seed-funding in 2009 and $1.25 million in 2010.
By the end of 2011, it had raised $44.5 million and changed its name from UberCab to Uber.
In June 2014,Uber had raised $1.2 billion,publicized an $18.2 billion valuation and $1.5 billion in venture capital.
In January 2015,it acquired $1.6 billion in convertible debt from wealth management clients of Goldman Sachs Group.
08 Jul 2016

Uber secures $1.15 billion loan
19 Jul 2016

Uber sets the benchmark, completes 2 billion trips
On Monday, Uber completed 2 billion rides, just 6 months after hitting the 1 million mark.
Heavy spending to recruit drivers and more than 13 billion funding made possible the same number of rides in six months which it did in the last six years.
According to Travis, Uber's CEO; it is losing more than $1 billion a year as it is growing.
28 Sep 2016

Uber to enter global food delivery market
Uber soon plans to launch UberEATS - a food delivery service, in 22 countries.
UberEATS currently operates in 6 countries including USA, Canada, UK, France, Australia and Singapore and began operations in the Netherlands on 28 September.
Uber is currently advertising for over 150 new roles in UberEATS across various locations.
The launch is expected to step up competition among local rivals.
Love Business news?


Stay updated with the latest happenings.
23 Jan 2017

Uber's food delivery app UberEATS in India soon
Sources stated that Uber would soon make their on-demand food delivery service UberEATS, available in India.
Allen Penn, Asia Pacific's head of UberEATS said Uber's investment spans multiple cities and regions, and it has the potential to change the food industry - with the push of a button.
The service will be through a standalone application separate from Uber's cab hailing app.
02 May 2017

UberEATS launches in Mumbai
UberEATS has launched in India, with Mumbai being the first city to avail of the service.
6 cities will be a part of their launch in the first year, but Uber did not mention the names of the cities.
It will compete with the likes of Zomato and Swiggy.
Bhavik Rathod, Head of UberEATS India called it "a major step in our global expansion."