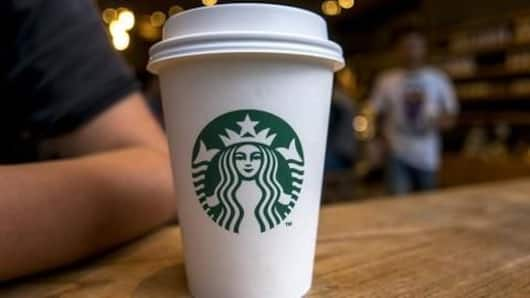 You don't need to purchase anything to sit at Starbucks
Multinational chain Starbucks rolled out a new policy on Saturday allowing patrons to sit in the cafes and use restrooms, even if they don't purchase anything.
Starbucks officials called the previous policy 'loose and ambiguous' and directed employees to regard everyone who enters the cafes as a customer.
The new directive was released after various incidents of racism were reported in last few weeks.
In Philadelphia, two black men were arrested
Starbucks came under criticism when two black men- Rashon Nelson and Donte Robinson were escorted out of a cafe and arrested on April 12.
They hadn't ordered anything and were waiting for a friend's arrival.
Hit by a backlash, the company issued an apology video. CEO Kevin Johnson, in another video, promised he will fix this.
Recent incidents expose racism of Starbucks employees
Weeks after the Philadelphia incident, Brandon Ward alleged he was denied using the washroom at a Starbucks cafe. A white man, on the other hand, was given access even though he didn't buy anything first.
At a Starbucks in La Cañada Flintridge, California, a Latino customer named Pedro got his coffee with a racial slur 'Beaner' written on his cup.
The company apologized.
Love Business news?
Stay updated with the latest happenings.
Yes, notify me
Starbucks to give racial bais training to employees
Facing flak over the number of incidents reported about racism, Starbucks decided to do something about it. On the afternoon of May 29, stores across the United States will remain shut. Across the 8,000 stores, the company will administer racial bias training to all employees.