Business
Tata sons to pay $1.17 billion for breaching agreement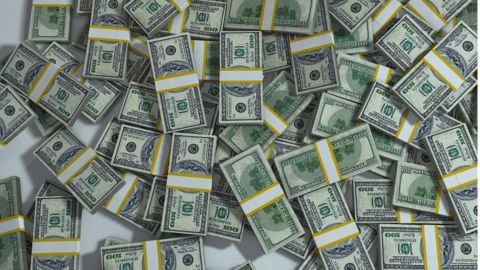 The London Court of Arbitration has asked Tata Sons to pay $1.17 bn to NTT DOCOMO for breaching of an agreement.
Sources from Tata Sons confirmed that they received the order and are in the process of studying it.
Tata Sons is expected to raise the issue in court, either by challenging the arbitration or by questioning its enforceability.
In context:
Breaching agreement costs Tata Sons $1.17 billion
The Agreement

Japan's entry in Indian Telecom Industry
In 2009, Tata Teleservices was granted dual technology license that allowed CDMA-based operators to provide GSM-based services as well.
Following this, Japan's largest communication service provider, NTT DoCoMo acquired 26.5% stakes in Tata Teleservices for $2.7 billion.
According to the agreement, NTT DoCoMo held the rights to sell a fraction of or all its shares, if the performance targets are not met.
Loss in indian market

In 2014, after incurring losses from its deal with the Indian telecom company Tata Teleservices , NTT DoCoMo decided to sell its stakes at considerably heavy discounts.
Love Business news?


Stay updated with the latest happenings.
The arbitration filed

DoCoMo plans to move out
In April 2014, DoCoMo confirmed its exit from Indian Telecom industry, following failures to increase subscribers.
DoCoMo decided to sell its complete stake, which is 26.5%, after struggling for five years in the Indian Telecom industry.
The company also filed an arbitration with the London court against Tata Sons, after the latter failed in finding a suitable buyer for DoCoMo's stakes in Tata Teleservices.
January 2015

Why did Tata Sons fail to find a buyer?
In 2015, DoCoMo tried to sell back its shares to Tata Group for Rs 7250 crores or Rs 58.045 per share, which was half its original investment.
But according to the RBI guidelines, prices of any such sale must be determined at market rate.
Following this, Tata Group offered to purchase stakes at Rs 23.34 per share, less than half of DoCoMo's offered rate.
26 Jun 2016

Tata sons to pay $1.17 billion for breaching agreement
Will Tata take an exit from the telecom business?

Reportedly, Tata Group has been planning to sell its subsidiaries - Tata Communications and Tata Teleservices - and exit the telecom

business

completely. British multinational telecommunications company, Vodafone Group PLc is expected to be the likely buyer.