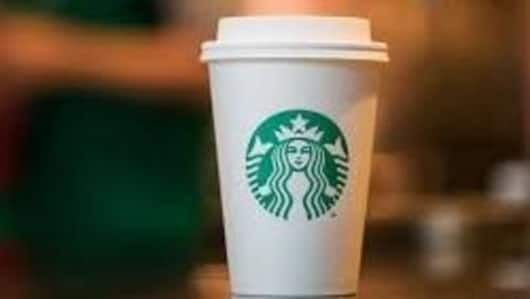 8,000 Starbucks stores to remain closed today: Here's why
American coffee chain Starbucks will close over 8,000 of its stores across the US, today afternoon.
The closure is being done to impart anti-bias training to 175,000 Starbucks' workers.
This comes after the Starbucks' recent racial-bias incident which involved the arrests of two black men in Philadelphia.
The incident had triggered a firestorm of criticism against the company.
Here are the details.
What was the Starbucks' Philadelphia racial incident?
The backlash against Starbucks started when two black men, who were waiting for a business meeting at one of the coffee giant's store on April 12, 2018 in Philadelphia, were arrested after the company's staff had called 911, accusing the duo of trespassing.
A viral video of the arrest triggered protests against the biggest coffee giant along with a national boycott of its stores.
The video of the Philadelphia racial abuse incident
@Starbucks The police were called because these men hadn't ordered anything. They were waiting for a friend to show up, who did as they were taken out in handcuffs for doing nothing. All the other white ppl are wondering why it's never happened to us when we do the same thing. pic.twitter.com/0U4Pzs55Ci

— Melissa DePino (@missydepino) April 12, 2018
Love Business news?
Stay updated with the latest happenings.
Yes, notify me
What all to happen at the Starbucks' anti-bias session?
With the "unconscious bias training", Starbucks aims to train its employees in dealing with people of different color and other identities without implicit prejudices and stereotypes.
The workers will be shown a short documentary film on the issue and will also be educated about the history of US civil rights.
The 4-hour-long session will also include remarks from Starbucks' executives.
It will be a collaborative experience to learn together: Starbucks
"The session will be a collaborative and engaging experience for store partners to learn together. A step in a long-term journey to make Starbucks even more welcoming and safe for all," Starbucks has said.