Business
Uber and Ola duel over nationalist views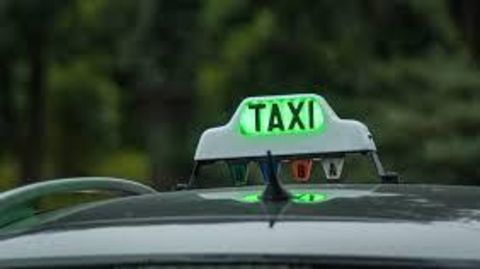 Ride hailing start-ups Uber and Ola saw their involvement in fierce rivalry take on nationalist undertones, with both filing affidavits with the Karnataka High Court over who is more involved in nation building.
Ola's COO alleged that Uber has been running vehicles with white number plates, not abiding by regulations.
Uber retorted stating that it is innovating to serve the transport needs across cities.
In context:
Uber and Ola duel over nationalist views
Market share for Uber and Ola

Valued at about $63 billion, the international ride-hailing startup Uber operates across 27 cities in the country. Ola, with a valuation of around $5 billion, clocks operation in 102 cities. Bangalore serves as one of the top three markets for both the companies.
Setbacks over the years

Setbacks for Uber, Ola across the years
The ride-hailing apps have seen numerous setback after its launch across India.
Uber and Ola saw the Karnataka government recently fix an upper cap-limit for its surge pricing, with Delhi threatening to take a similar stand, forcing the companies to stop surge pricing across both states.
With the Karnataka government's tough stand on bike taxis, the companies withdrew the services across the state.
Love Business news?


Stay updated with the latest happenings.
22 Mar 2016

Uber sues Ola for damaging business through fake accounts
Uber took Ola to court when it filed a petition in the High Court, alleging that its competitor had made false bookings.
It accused Ola of creating 93,859 accounts that were linked to untraceable numbers, and also sent messages that could hurt its business image.
It said over 20,000 drivers had left due to this, resulting in losses to the tune of Rs.50 crore.
12 Jun 2016

Ola wins legal battle to operate in Delhi
Ola won a conditional permission from the Delhi High Court to operate in the city, while Uber filed a petition to quash their licences to operate.
In December 2015, after a case of an alleged rape by an Uber driver, the Delhi government banned all taxi operators to ply within the city.
Soon after Ola obtained permission, Uber also saw its ban revoked.
02 Jul 2016

Uber and Ola duel over nationalist views
Analysts' take on the increasing pitch for competition

"Ola is eager to show that it has complied with all the rules while Uber has not. It is trying to get into the good books of regulators while highlighting the fact that it is local and Uber is foreign." - Anupam Mathur, Analyst, Takshashila Institution