Business
Snapdeal, Future Group final contenders for Jabong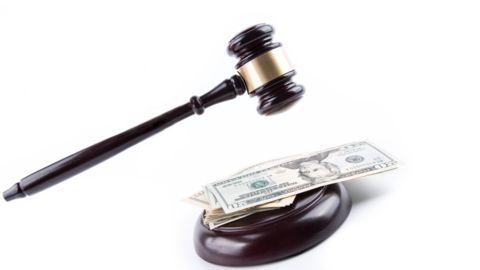 Snapdeal and Future Group have emerged as the final contenders for the acquisition of Jabong.
Snapdeal is said to be interested in a cash-stock deal, while Future Group has reportedly made an all cash offer.
Global Fashion Group, owners of Jabong have valued the company at $200 million.
However, sources state that the buy-out could be for as low as $50 million.
In context:
The highs and lows of Jabong
The Company

Jabong: An overview
Jabong is an Indian fashion and lifestyle e-commerce portal, holding headquarters in Gurgaon, NCR.
It is owned by a Swedish investment firm, AB Kinnevick, and a German internet company, Rocket Internet.
It was co-founded by Arun Chandra Mohan, Praveen Sinha, Manu Jain and Mukul Bafna. All co-founders have left the company.
Effective early December 2015 onwards, Sanjeev Mohantany is the new CEO of Jabong.
Performance of the company

Jabong was shipping 6000-7000 orders per day in March 2013. The Economist recorded Jabong's gross sales at US $100-150 million in 2012. In September 2013, Jabong shipped 14,000 orders on a daily basis.
Love Business news?


Stay updated with the latest happenings.
Statistics

The highs and lows of Jabong
In 2015, Jabong's revenues dropped by 7% from the year before. However, it cut down on its losses to Rs.46.7 crore from Rs.159.5 crore.
Gross Merchandise Value rose by 14% because of 5.4 million orders.
In the March 2016 quarter, Jabong's net sales grew by 14% to 32.6 million.
EBITDA (earnings before interest, taxes, depreciation, amortisation) improved to -36.5% from -57%
Why Flipkart wants to acquire Jabong

Flipkart is the parent company of leading online fashion retailer Myntra. It is believed to be interested in the deal because Jabong and Myntra have always been competitors.
15 Jul 2016

Snapdeal, Future Group final contenders for Jabong
26 Jul 2016

Flipkart gets fashionable, acquires Jabong
Further strengthening its fashion segment, e-commerce platform Flipkart acquired fashion portal Jabong.
Flipkart's Sachin Bansal made the announcement on Twitter today.
Binny Bansal welcomed the deal, stating it would be hugely beneficial to Flipkart and that the acquisition "is a continuation of the group's (Flipkart's) journey to transform commerce in India."
The financial details of the deal had not been made public yet.
Love Business news?


Stay updated with the latest happenings.
28 Feb 2017

Jabong aiming 40% sales growth, new customers in FY18
Jabong CEO Ananth Narayanan has listed three targets for December: 40% growth year-on-year, profitability of EBITDA-zero, and growth in terms of new customers.
To meet its goals, it is focusing on advertising, sales from newer brands, and introduction of private brands owned by sister company Myntra, including Roadster and Anouk.
The company also plans a new app to integrate more fashion into its content.