Business
India-Hungary trade relations improve in the wake of Brexit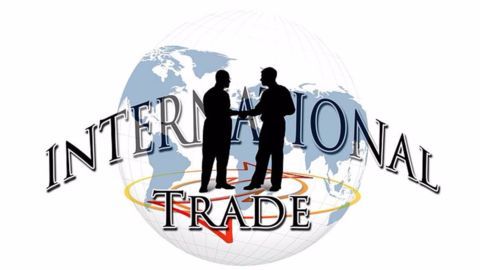 Hungary's Minister of Foreign Affairs, Peter Szijjarto, is on a three-day visit to India and met with the External Affairs Minister, Sushma Swaraj.
They expressed mutual satisfaction at the increasing bilateral trade and the Hungarian Minister offered to incentivise any Indian company leaving the U.K. post Brexit.
Hungary, too, is on the lookout for partners like India, who can strengthen it's economy, according to Peter Szijjarto.
In context:
How Brexit affected the Indian Economy?
Post Brexit

What Britain's exit means for the Indian economy
The value of the dollar is expected to rise because of Brexit. The fall in British pound led to the fall in Indian rupee by 89 paise against the US dollar.
Top Indian companies functioning in U.K like Bharti Airtel, Tata Motors' earnings could be hit and Brexit can thus have a potential cascading effect.
Global oil prices in Asia descended more than 6.0%
Indo-Hungarian relations

Bilateral ties between India and Hungary
Hungary and India have enjoyed close and friendly relations since diplomatic relations were set in 1948.
High technology, industrial products, automobiles, telecom and IT are products exported from Hungary.
Current Prime Minister Victor Orbán is keen on developing exports in agricultural and food products and services.
Indian investment in Hungary touches $2 billion, providing employment to almost 10,000 people in the country.
Love Business news?


Stay updated with the latest happenings.
The Hungarian Uprising of 1956

Hungary's nationwide revolt against the Hungarian People's Republic and it's Soviet-imposing policies is known as the Hungarian Uprising of 1956. Diplomatic intervention by India in that revolution saved thousands of lives.
06 Jul 2016

India-Hungary trade relations improve in the wake of Brexit
Issues

Hungarian relations with the European Union
Hungary describes the European Union's policy makers as sitting atop "ivory towers", issuing policies.
According to Peter Szijjarto, the EU often makes decisions favouring its dominant members, leaving out the weaker member countries.
The Prime Minister of Hungary, Victor Orbán is staunchly against the migration of refugees and a referendum for the same is set to take place on 2nd October, 2016.
The Meeting

The hike in bilateral trade
On 5th July, 2016, India and Hungary agreed to boost bilateral trade that has already touched $600 million across sectors like automobile industry, IT and pharmaceuticals.
The Ministers also discussed the prospects of India-EU Bilateral Trade and Investment Agreement (BTIA).
Apollo Tyres, TCS, WIPRO, Mahindra Satyam, SMR Group and Sun Pharma are amongst the15 Indian companies that operate in Hungary.
Love Business news?


Stay updated with the latest happenings.
Nuclear Suppliers Group

The External Affairs Minister Sushma Swaraj thanked Hungary for its bid for India's membership in the Nuclear Suppliers Group.