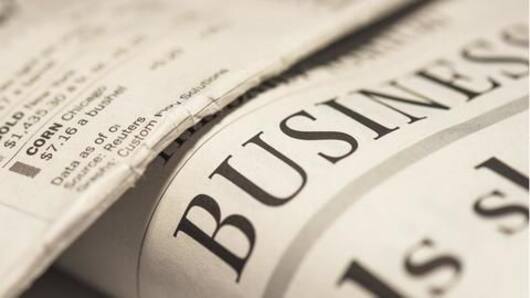 Business Roundup: Here are today's top 5 Business news
Here's your daily business 'byte' loaded with the top 5 happenings which created a buzz in the business space today.
While Azim Premji's youngest son got appointed to the board of Wipro Enterprises Ltd., Ratan Tata-backed RNT announced an investment of $15mn in Alibaba-affiliated Ant Financial.
Fuel prices are now finally down by Re. 1 after price reduction for straight 11 days.
Here's more.
Azim Premji's youngest son joins Wipro Enterprises board
India's second richest man and Wipro Ltd.'s Chairman Azim Premji's youngest son Tariq Premji has joined the board of unlisted Wipro Enterprises as a Non-Executive Director.
Wipro Enterprises handles two main businesses of the group- Wipro Infrastructure Engineering and Wipro Consumer Care.
With Tariq's appointment, the Premji family now holds half of the of seats on the board.
After 11 days, fuel prices overall reduction reaches Re. 1/litre
Prices of petrol and diesel were slashed by 40-42 paise/litre and 30-32 paise/litre today.
The 11-days long continued reduction has finally resulted in an overall dip of Re. 1 in the fuel prices, bringing in much-need and long-awaited respite for the common man.
Revised petrol/diesel prices per litre are: Delhi-Rs. 77.02/Rs. 68.28, Mumbai- Rs. 84.84/Rs. 72.70, Kolkata- Rs. 79.68/Rs. 70.83 and Chennai-Rs. 79.95/Rs. 72.08.
Love Business news?
Stay updated with the latest happenings.
Yes, notify me
World Bank believes India will remain fastest-growing economy for 3yrs
In another news, World Bank believes India will remain the fastest-growing economy for the next 3 years.
It has forecast India's GDP growth rate at 7.3% in FY19 and 7.5% for both FY20 and FY21, saying that the factors which have been holding back the country's growth have faded.
World Bank had earlier blamed demonetization for India's slow growth in FY17.
Ratan Tata's RNT to invest Rs. 1,000cr in Alibaba's affiliate
Indian industrialist Ratan Tata-backed RNT Capital Advisors will invest $150 million (over Rs. 1,000cr) in Chinese e-commerce giant Alibaba's affiliate Ant Financial Services.
Ant Financial Services is currently the world's highest-valued private technology company.
The RNT investment will be a part of Ant Financial Services' upcoming $10-12 billion funding round which is expected to value the unicorn at $150 billion (over Rs. 10L crore)
Government will de-register 2.25 lakh shell companies in FY 2018-19
The Central government will strike off names of as many as 2.25 lakh shell firms from the registrar of companies in FY 2018-19.
The 2.25 lakh shell companies have been identified by the government-appointed task force which was constituted last year to check money laundering and tax evasion in the wake of demonetization.
Last year (FY 2017-18), the government de-registered 2.26 lakh shell companies.