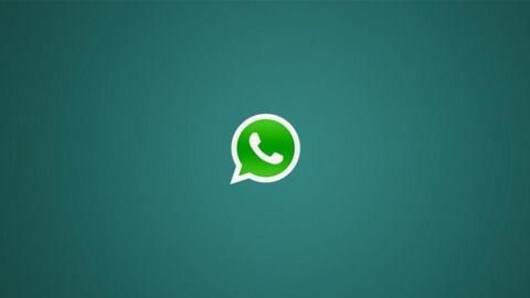 Now, even banks would communicate with you over WhatsApp
If you're already exhausted by a flood of WhatsApp forwards from friends and family, brace yourselves, it's about to get worse.
Banks are now eyeing your WhatsApp chat box space, and may soon start sending notifications about ATM withdrawals, point-of-sale transactions etc. via WhatsApp.
Reportedly, they're also exploring ways to open up a two-way WhatsApp communication channel, so customers can also reply.
Here's more.
At least five major banks are testing the waters
Currently, at least five major banks in the country - State Bank of India, ICICI Bank, Axis Bank, Kotak Mahindra Bank, and IndusInd Bank - are testing, or have rolled out pilot projects of sending communications via WhatsApp.
To do this, banks are integrating with WhatsApp, which currently has over 200 million users in India, to create a verified, official account.
Kotak, IndusInd have already rolled out pilot projects
While SBI, ICICI Bank, and Axis Bank are still in the process of testing the WhatsApp option to communicate with customers, Kotak Mahindra Bank and IndusInd Bank have already launched pilot projects.
Kotak, on a pilot basis, is offering banking services via WhatsApp like updating PAN details, changing home branch etc.
IndusInd Bank is also rolling out two-way WhatsApp communication on a pilot basis.
Love Business news?
Stay updated with the latest happenings.
Yes, notify Me
IndusInd Bank's official statement on WhatsApp communication
"The messaging on WhatsApp is being rolled out to customers in phases; however, customers can save the official WhatsApp number of the bank and initiate conversation," said IndusInd Bank in an official release.
RBI regulations prevent banks from discontinuing SMS services
WhatsApp communication, however, is unlikely to replace SMS notifications, at least for now.
Reserve Bank of India (RBI) guidelines mandate that banks have to send alerts for basic transactions like ATM withdrawals, PoS transactions etc. via SMS, and banks cannot discontinue the SMS service.
However, there's possibility that customers, via explicit consent, can opt for notifications through WhatsApp only.
What is the difference between GRE and TOEFL?
Asked 2018-07-28 15:10:26 by Nageshwar Nath
Answered by NewsBytes
GRE is quite different from TOEFL. While on one hand GRE checks the preparation level of the candidate for graduate-level coursework and on the other hand TOEFL is used to measure English Language Skills.