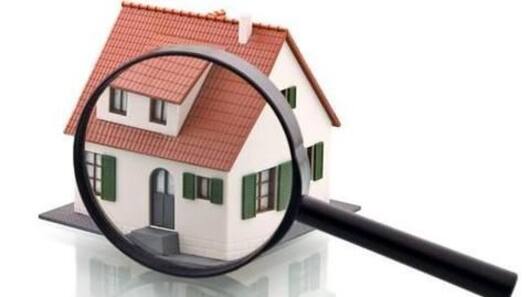 #FinancialBytes: 10 things to keep in mind while buying house
Buying a house is one of the most significant decisions in a person's life, not only financially but also on a personal front.
And, especially when it comes to the purchase of our first house, we often tend to make our decisions from heart. But, it's always wiser to take the mind along.
Read on to know 10 things you should keep in mind, while buying a house.
#1: Do a comparative market analysis of the property price
It's extremely important to do a comparative market analysis of the property's price quoted by the developer/agent to ensure that you don't end up paying more.
It also prevents you from falling prey to low-priced troublesome properties.
To do the analysis, find out the prices of similar properties located in that area through portal/newspaper listings or brokers of that area.
#2: Background check of property's developer, agent
In this world full of ponzi schemes, it's really important to ensure the property's developer and agent, through whom you intend to buy it, are credible.
Visit the website of the Ministry of Corporate Affairs to check the authenticity of the real estate developer.
Compare the developer/agent's past records with commitments related to project delivery.
You can also check the developers' ratings on CRISIL/NAREDCO.
Love Business news?
Stay updated with the latest happenings.
Yes, notify Me
#3: Check approval, licenses allotted for the project
Another essential thing to ensure is if the real estate project you wish to invest in has received the statutory work commencement certificate, environmental clearance, and approval for building.
Also check the status of the land title, i.e., if the builder has bought the land or just holds the development rights for it.
These details essentially determine the time-frame of property's possession.
#4: Check the house's carpet area
Remember that the property's size and its carpet area are two different things. While the carpet area just includes the area within the house's walls, the size of the property is inclusive of common areas such as the staircase, lobby, etc.
The carpet area can be as much as 30% lesser than the property's total area on which its price has been calculated.
#5: Timeline for the possession of the property
These days delayed possession of property has almost become a trend. So, it is always wise to get an estimate of the timeline of possession.
Registration of the property is a prerequisite for possession.
Moreover, do remember that the builder is bound to pay you a monthly penalty if you don't get the possession within the grace period, which could be six months.
#7: Documents you need to collect from the property developer
Make sure you collect the following documents from the property's developer to get a legal ownership title of the property:
Allotment Letter
Original Sale Deed
Payment Challan
Possession Letter
Original Lease Deed
Property Registration Certificate
Share Certificate
Share Allotment Letter
Share Transfer letter
Payment Receipts
Possession Certificate
No-dues Certificate
Sanctioned map of the society
#6: Get a clean, clear and registered Sale Agreement
One of the most important things is to get a clean, clear and registered Sale Agreement of the property.
The Sale Agreement contains the property's description, contact details of seller and buyer, the negotiated price, payment terms, transfer of property title, stamp duty, and sale deed.
Make sure that the contract also contains clauses related to outstanding dues, penalties, damages, etc.
#8: Check if you are eligible for a home loan
Being a capital expense, purchase of a house requires a huge amount of money and generally requires one to take a loan.
It's always wise to check your home loan eligibility, before making any purchase decision. Your eligibility depends on your occupation, income, the loan amount and the number of dependants.
You can check the eligibility either online or by visiting a bank/financial institution.
#9: Do not take a personal loan for down payment
It is always wiser to avoid taking a personal loan for the down payment of the property since personal loans are relatively expensive and don't qualify for any tax benefits either.
Moreover, payment of two Equated Monthly Instalments (EMIs), on personal loan and home loan, can lead to financial burden.
Try to fund the down payment using investments in mutual funds or provident fund.
#10: EMIs should not ideally exceed 30-40% of your income
The tenure of a home loan generally ranges between 15 to 20 years which is long enough to be filled will all types of uncertainties.
Thus, it is advisable to keep your financial commitments related to your home loan's Equated Monthly Instalments (EMIs) within the bracket of 30-40% of your monthly income.
Happy house-hunting!
What is the tenure of a home loan?
Asked 2018-06-14 17:44:22 by Anonymous -
Answered by NewsBytes
Home loans are long-term borrowing instruments with a minimum tenure of 5 years and a maximum tenure of 30 years. The tenure offered to you for your home loan depends on the loan amount that is sanctioned to you by the lender along with many other factors.
What are the tax benefits in case of joint borrowers of home loans?
Asked 2018-06-14 17:43:37 by Anonymous -
Answered by NewsBytes
In case of joint home loans, each of the co-borrowers is eligible to receive a total of Rs. 3.5 lakhs (1.5 lakhs under section 80C + 2 lakhs under section 24) as tax exemption. Hence, if a married couple co-signs for a home loan, they can claim a total tax exemption of Rs. 7 lakhs on their home loan.
I don't have a good credit score, what are my options for a home loan?
Asked 2018-06-14 17:42:22 by Anonymous -
Answered by NewsBytes
In case of a poor credit score, it becomes difficult to get a home loan. However, you can improve your chances by getting a co-borrower. The co-borrower needs to be an immediate family member like your spouse, parents, etc. Ideally, you should choose a co-borrower who has a regular source of income and good credit history to improve your chances of a successful application.
What are the various types of home loans available?
Asked 2018-06-14 17:41:39 by Anonymous -
Answered by NewsBytes
There are various types of home loans available depending upon your specific requirements. Some of the key ones are- Land purchase loans, Home purchase loans, Home construction loans, Home Expansion/Extension Loans, Home Improvement Loans, Home conversion loans, NRI Home Loans, among others.
I currently have a home loan on me but I want to shift to a new house. What option do I have?
Asked 2018-06-14 17:39:11 by Anonymous -
Answered by NewsBytes
Your best option in such a case is to apply for a home conversion loan. Using this type of loan, you can add to your existing home loan and purchase the new one without having to opt for a second home loan.
What kind of costs are not covered by a home loan?
Asked 2018-06-14 17:37:29 by Anonymous -
Answered by NewsBytes
Apart from the margin on a home loan, some other costs will have to borne by the borrower. Some of the key expenses with respect to this include the initial down payment, stamp duty costs, registration costs and transfer charges among others.
Can I prepay my home loan?
Asked 2018-06-14 17:36:45 by Anonymous -
Answered by NewsBytes
Yes, you can repay your loan amount before completion of the scheduled loan tenure by making a lump sum payment towards paying off the loan. In such cases, the banks may decide to apply some penalties in the range 2-3% of the principal amount outstanding. Some banks and NMFC (non-banking financial companies) do not charge any penalty for making the prepayment of a home loan.
How can I repay my home loan?
Asked 2018-06-14 17:36:09 by Anonymous -
Answered by NewsBytes
There are many ways in which you can pay off your home loan, these include- issuing post-dated cheques for the tenure of the home loan, getting the amount deducted automatically from your salary or by issuing standard instructions to the lender for ECS (Electronic Clearing System) wherein the EMI is automatically deducted from your bank every month.
What is floating rate home loan?
Asked 2018-06-14 17:35:47 by Anonymous -
Answered by NewsBytes
If the interest rate on a home loan varies periodically over the loan tenure, then such a loan is called a floating rate home loan.
Can I apply for a joint home loan with my friend?
Asked 2018-06-14 17:35:14 by Anonymous -
Answered by NewsBytes
Immediate family members like your parents, spouse and children are allowed to be joint borrowers in case of a home loan. So, your friend does not qualify for this.