Business
Microsoft wins a major appeal over data searches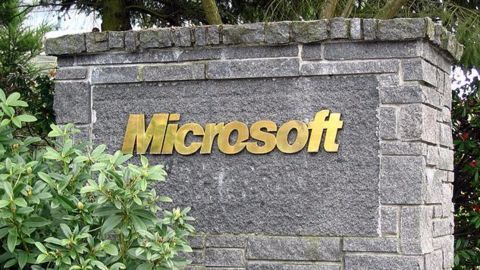 Microsoft won a landmark appeal in a battle with the US Justice Department.
A New York federal appeals court said that Microsoft or other companies cannot be forced by the government to turn over customer emails or data stored on the firm's servers outside US.
While the ruling is a setback for the government, it is seen as a victory for privacy advocates.
In context:
Microsoft's privacy battle against the US government
2013

How did the case begin?
The case began in 2013 when US issued a search warrant to access the emails of a suspected user of Microsoft's msn.com, in a drug-trafficking probe.
The data was stored on Microsoft servers in Ireland.
Microsoft took to court arguing that it was beyond the government's authority to issue search warrants outside US.
It said that the government instead, should approach Ireland for assistance.
Warrant under SCA

The search warrant against Microsoft was issued under SCA or Stored Communications Act of 1986, which authorizes the US government to obtain electronic communications.
Love Business news?


Stay updated with the latest happenings.
2014 developments

2014 rulings go against Microsoft
In April 2014, a magistrate ruled against Microsoft and the company appealed.
On 31 July 2014, a US district judge upheld the April decision.
The judge was of the opinion that the matter was a question of control and not location of data and Microsoft should let the government access it.
Microsoft appealed to the Second circuit court, to reverse the April 2014 ruling.
Silicon valley vs. USA

The Microsoft v US Government case is part of a broader fight between the Silicon Valley and the Government over the issues of privacy, government overreach and national

security

.
15 Jul 2016

Microsoft wins a major appeal over data searches
Love Business news?


Stay updated with the latest happenings.
15 Jul 2016

What does the ruling say?
The ruling reversing the 2014 order, said that communications held by Microsoft servers outside US (Ireland in this case), were beyond the reach of domestic warrants issued under SCA.
The panel of 3 judges also added that the focus of SCA provisions is to protect user's privacy interests.
The legal fight though could still continue as DoJ might move to the Supreme Court.
25 Jan 2017

Microsoft wins privacy case against US govt
A US court has defended Microsoft's legal right to deny sharing data it has stored overseas, with the US government.
The US directed Microsoft to turn over emails used by a suspected drug trafficker. While Microsoft handed over data that was stored in the US, it refused to share data stored overseas.
The US government petitioned the court to get the data.