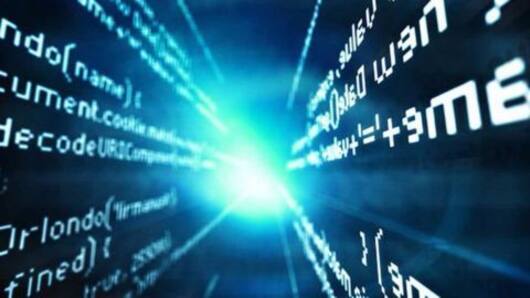 IT sector looks at setbacks in the future
NASSCOM, India's apex association for the IT sector, said the industry was looking at a grim outlook for both near and long-term future.
It also stated that hiring levels are set to dip over the coming years, predominantly due to Brexit and automation of services.
It also cautioned against worry on US Republican candidate, Donald Trump's stand on outsourcing IT services.
NASSCOM's take on Trump's views on outsourcing
"You see, IT industry does not have a view on candidate Donald Trump. But President Trump is a different matter. When a President becomes incumbent, the real world, governance come into picture." - R Chandrashekhar, NASSCOM President.
Brexit impact on India's IT industry
NASSCOM said Brexit would predominantly affect the operations services in India.
UK is touted to be the second biggest market for the sector, and with the process of their EU exit, finalizing contracts with the Government may take longer.
NASSCOM said that the logistics for these IT companies will be hampered, as they might have to establish offices both in UK and the EU.
Love Business news?
Stay updated with the latest happenings.
Yes, notify Me
NASSCOM projects decline in future hiring for the sector
NASSCOM said the hiring levels in the sector will decrease over the years, due to companies looking at automation of operation services.
This is set to be the first decline in hiring after 2009, according to NASSCOM.
With over 16 lakh engineers graduating every year, the companies wish to ensure that the workforce is limited to the required levels, and increase productivity.
Hiring in the IT sector to decline
"Hiring activity in the year before last was 2.20 lakh (new jobs were created in IT sector). Last year, (FY 2015-16) there were about two lakh additions. This financial year, we are expecting it to be on the lower side of that" - R. Chandrashekhar.
Need of the hour: Re-skilling of IT workforce
NASSCOM said that over the next 10 years, 5-10% of the jobs in the IT sector will become automated.
Although, with the IT industry's goal of garnering revenue of $100 billion by 2025, it would look at hiring nearly 2 million employees additionally.
These jobs would be created in digital engineering and robotics technology, requiring the workforce to be equipped with digital skills.
Massive layoffs imminent at Cognizant after poor 2016 performance
Cognizant is reportedly looking to cut at least 6,000 jobs, or 2.3% of its workforce, in an effort to remove redundancy due to automation of lower-end IT jobs.
This is an increase from last year's 1-2%, and from the 1% two years ago.
After 2016's poor single-digit growth, employees' variable pay is also expected to be affected.