Business
Seven Indian firms feature in 2016 Fortune 500 list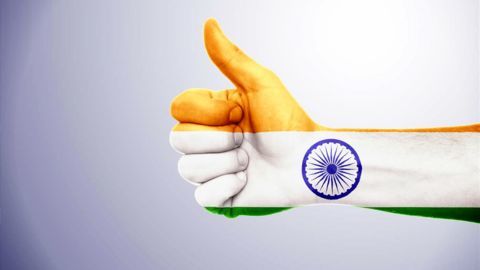 Seven Indians firms have managed to make it to the Fortune Global 500's latest edition, which ranked the world's biggest 500 corporations in revenue terms.
Multinational retail corporation Walmart retained its first place for the third consecutive time with $482 billion revenue.
Out of the seven Indian firms, three are from the private sector while the other four belong to the public sector.
In context:
Fortune Global 500 list for 2016
Introduction

About Fortune Magazine
Fortune is an American global business magazine published by Time Inc., with its headquarters in New York.
It was founded in 1929 by Henry Luce, the co-founder of Time Inc., and the first issue of the magazine had come out in 1930.
The tri-weekly magazine is known for 'Fortune Lists' released annually, which lists out the top companies, entrepreneurs, and other entities.
Fortune 500

What is Fortune Global 500?
Fortune magazine releases an annual list of top 500 countries in the world in terms of their revenue called 'Fortune Global 500'.
The first 500 edition was issued in 1955, which listed only US-based companies.
Later, the magazine started publishing the list of global companies under the 'International 500' name until 1989; the first edition under the current name came out in 1990.
Love Business news?


Stay updated with the latest happenings.
22 Jul 2016

Fortune releases Global 500 list
Fortune magazine has released its Global 500 list for 2016, in which international corporations are ranked according to their revenue in USD.
According to the magazine, the world's biggest 500 companies are based in 33 nations and represent about 56 industries in the world.
In 2015, the Global 500 companies collectively generated revenue of $27.6 trillion and profits worth $1.5 trillion.
Top 10 Companies

Walmart tops the list for the eleventh time
Multinational retail enterprise Walmart topped the list for the eleventh time with $482 billion in revenue.
State Grid and China National Petroleum followed Walmart with $329 billion and $299 billion respectively.
Other global firms in the top ten places: Sinopec Group, Royal Dutch Shell, Exxon Mobil, Volkswagen, Toyota, Apple, and BP.
Fortune said 'Global 500' companies collectively have 67 million employees worldwide.
Country Wise Rankings

Most companies on the list are US-based
According to Fortune, the country that has the most number of its companies on the Global 500 list is the US with 134 companies.
Second came China with 103 companies; some are state-owned, and most companies belonged to the energy, banking, and utility sectors.
Japan occupied the third place with 52 companies; France and Germany closely followed Japan with 29 and 28 companies respectively.
22 Jul 2016

Seven Indian firms feature in 2016 Fortune 500 list
Love Business news?


Stay updated with the latest happenings.
Indian Companies

Indian firms and their rankings
Indian Oil Corporation slipped from 119th to 161st this year with $54.7b revenue; Reliance Industries fell from 158th to 215th with $43,437m revenue.
Tata Motors moved up from 254th to 226th with $42,092m revenue; SBI jumped from 260th to 232nd with $41,681m revenue.
Bharat Petroleum plummeted to 358th from 280th with $29,082m revenue; Hindustan Petroleum came down to 367th from 327th with $28,829m revenue.
Bengaluru-based jewellery firm

Bengaluru-based private jewellery and gems wholesale firm Rajesh Exports surprised with its debut in the 2016 Fortune 500 edition. It occupied the 423rd place with revenue of $25,237 million.