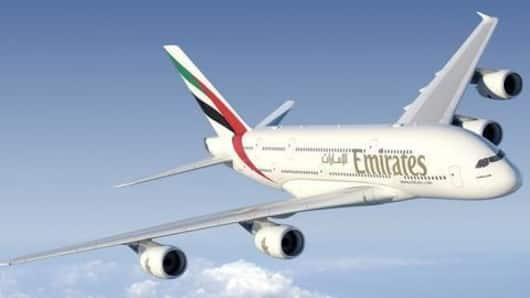 Dubai-based Emirates stops 'Hindu Meals' on its flights
Leading global airline Emirates is withdrawing the 'Hindu Meal' option from its menu following a "review of products and services," the company said today.
The review takes into consideration "customer uptake and feedback."
It won't be a problem, Emirates assured; vegetarians will still have a range of options in its updated menu, including the Vegetarian Jain Meal, Indian Vegetarian Meal, Kosher Meal and Non-Beef Non-Vegetarian.
What's special about the Hindu Meal?
Many global airlines offer the 'Hindu/Indian Meal' on flights to and from the country.
These meals are cooked in Indian style, are mostly spicy, and exclude non-vegetarian items and their by-products (lard, gelatin, eggs etc).
Airlines' policies on this differ: while United offers it as a standard choice on all flights connecting India, on Thai Airways, passengers have to place orders in advance.
Passengers will still have a variety of options
On Emirates, passengers will still have the aforementioned options, plus a variety of meals catering to special dietary requirements.
Passengers can pick from Low Salt Meal, Non-Lactose Meal, Diabetic Meal, Bland Meal, Low Cholesterol/Low Fat Meal, Gluten Free Meal, Vegan Meal Fruit Platter, and even Raw Vegetable Meal.
There are special Baby and Child Meals according to need.
Love Business news?
Stay updated with the latest happenings.
Yes, notify me
A statement from the company
"Food and drink form an integral part of any Emirates flight experience. Our menus are created by leading chefs to reflect the culture and preferences of diverse customers. Emirates will continue to provide meals catering to a number of health and dietary requirements," Emirates said.